Deciding to replace the windows in your home is a huge decision. Not only is it a large investment but it also means a fair amount of disturbance to your home and your day (depending on how and when you schedule it).
There's also the worry of finding the right windows – there are so many options and styles to choose from that it can be overwhelming. Should you buy double- or triple-pane windows? Is it important that they are ENERGY STAR® rated? Are casement or awning windows better for my kitchen? These are just some of the questions that may be racing through your mind.
With so much information out there, it's not uncommon for people to have difficulty finding the right answers. In these situations, some people may even make some common mistakes when it comes to replacing their windows. That's why it's so important that you call upon the help of your local window installation experts when making such a huge change to your home.
Golden Windows has been manufacturing quality windows and doors from our Kitchener plant since 1961. You can trust our team to deliver the best products and the most expert advice when it comes to replacing your windows.
Over the years, we've seen a number of homeowners make some costly mistakes when they go about upgrading their windows. Are you worried you might make the same ones? Keep reading so that you know what to look out for and can make sure that it doesn't happen to you.
DIY Window Installation
Do-it-yourself (or DIY) projects can be great for a number of reasons. You can often save yourself money, learn a new skill, and even get to feel the satisfaction of doing something for yourself instead of paying someone else to do it for you.
That being said, some projects are better left to the professionals, especially when it comes to installing new windows. You might think that following step-by-step instructions on a DIY website will be good enough to get the job done, but before you even start, ask yourself D-I-Why?
Mainly, why am I trying to do this myself when I could instead be leaving it in the hands of someone who can offer quality window installation services with years of experience in the business?
Now, you might think that you're handy when it comes to renovating or doing things around the home, but window installation is quite different than your average DIY for a number of reasons. When building kitchen cabinet doors, putting up shelving in your closet, or creating an art project, the consequences of not doing it correctly are not as heavy as making a mistake when replacing your windows.
For example, with improper installation comes the risk of bent frames that cause seal failure. With air leaking through your windows they won't be energy-efficient and you will end up losing money by having to pay through higher energy bills.
There are a host of other issues that can arise from bent frames or leaky windows. You can have issues with water getting into your home and causing rot and mould, or problems with unwanted pests like insects getting inside. Especially in our Canadian climate, you need windows that are up to the task of protecting you from the elements – whether it be rain or snow, or even debris like leaves and dust – you wouldn't want any sort of openings in your frames or else risk them getting into your home.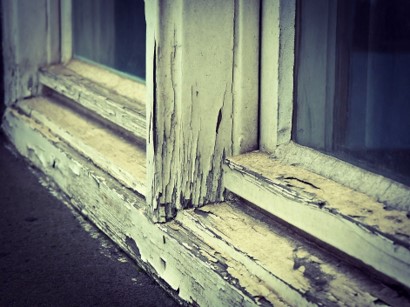 Window installation is a lot more complicated than you can imagine, especially when it comes to higher-grade products that are made for energy-efficiency. There are a number of elements to the unit that an amateur may not know how to properly install, which is why it's better if someone with the knowledge and experience takes over.
When installing windows you have to worry about things like:
Removing the old trim, casing, and sashes

Replacing or repairing the window jamb and stop (if there is any existing damage or rot)

Taking exact measurements to ensure everything fits properly

Installing the new unit with proper insulation and sealing

Drilling properly and in the right spots
You also have to concern yourself with where you're getting the windows from in the first place. When trying to do window installation on your own, you run the risk of voiding any warranty on the actual unit from the manufacturer/supplier. This is because installation is so key to the performance of the window that there's no way they can cover any work that you do yourself.
Taking the Cheap Route
It's always a great feeling when you are able to save some money when making a purchase, but just like how you should be careful about what you decide to DIY, you should also be careful about what you choose to cheap out on. Some purchases are just much too important to go the route that might leave you with a lower quality product that doesn't do its job properly.
Take shoes, for instance – so many of us get tempted to buy inexpensive shoes because they seem more affordable and just as practical as a more expensive pair. That is, they do at first, but after you buy them and wear them for only a day you quickly realize that they are uncomfortable and painful. They may also wear down more quickly than you imagined or aren't as waterproof as they were advertised.
Obviously, because we walk every day having a good pair of shoes is important. Selecting the cheaper option only costs you more in the long run because you will have to buy another pair of shoes anyway.
It might seem like a strange analogy, but the point is that much like shoes, your windows are something that you shouldn't cheap out on because you also use them every day – whether you realize it or not. Your windows are an integral part of maintaining the temperature of your home, keeping you safe, letting light and air in, and keeping the elements at bay. They offer you a view of the outdoors so that you can enjoy it from the comfort of your living room as you drink a nice cup of tea.
When it comes to something that is such an important part of your home, you do not want to skip any corners or pay for a subpar product. Instead, you should get your windows from a reputable window manufacturer and installer like Golden Windows. We provide a number of different window options that have all been quality tested by our R&D department.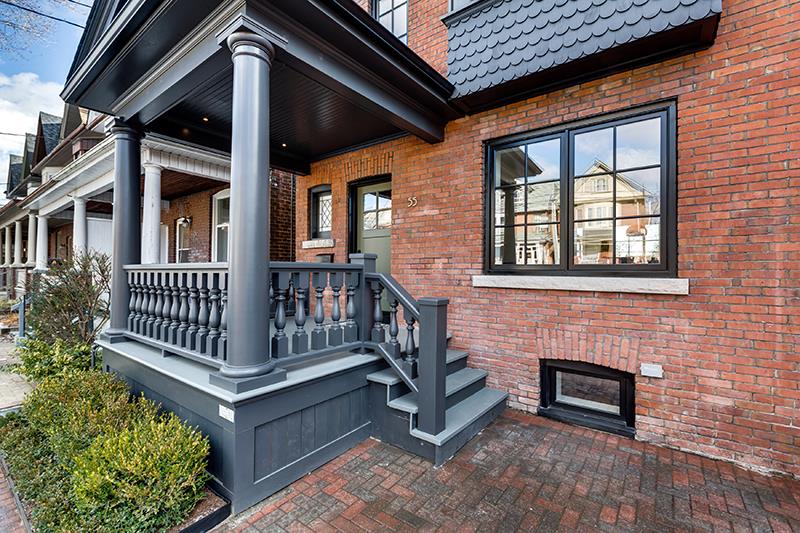 We design and manufacture all of our products to ensure maximum performance and follow the standards set by the North American Fenestration Standard (NAFS) specification for windows, doors, and skylights, as well as the requirements set out by the 2020 Ontario Building Code.
Golden Windows is also an ENERGY STAR® participant and we are always working to ensure that our products are not only energy-efficient but that they can also offer you maximum in-home comfort as well as protection from the outdoors. We are continuously looking for ways to improve our operations, whether it's by finding ways to maximize resources and reduce waste, or looking to run more efficiently. (In fact, we are one of the only window and door companies with an ISO 9001 designation.)
Not every window manufacturer and supplier puts this much work and care into their products. If you choose a supplier that offers low prices for their windows, how can you be sure that they are of quality make? Ask yourself:
Are these windows energy-efficient? Will they help me save money on my hydro bills?

Are these windows secure? Do they have multi-point locking systems to prevent break-ins?

Can these windows hold up against Canadian weather? Are they properly sealed and are they filled with argon gas for extra protection?

Are they easy to maintain? Will they break after years of use?
New, quality windows should last you 20 years or more, which is why they're such a great investment. Don't make the mistake of choosing cheap windows – you're likely to regret it in the long run when you need to replace them sooner than later.
Sticking to the Same Old Style
A common mistake people make when purchasing new windows is that they may think it would be best if they stuck with the same style and type of their old ones. If you don't know much about windows, this is an easy route to take because it doesn't require much thought or stress. You might be thinking, if my old windows worked well why should I need a new style?
Like we've already briefly touched upon, newer window models are much more energy-efficient and can save you money. In fact, by replacing all of your windows with ENERGY STAR certified models you can save an average of 45% on your energy bills. Not only will this save you money in the long run, but you'll also have a more comfortable home that is easier to heat in the winter and cool in the summer.
Not only should you be thinking about energy-efficient but also the look of your home. Wouldn't it be nice to get an upgrade to its style? New windows can give your house the facelift it desperately needs, both inside and out. If you're not sure what kind of styles to go with, you can always ask the experts at Golden Windows.
One of our Installation Sales Representatives will be able to come by your home and discuss your options with you, and also offer their advice. Looking for inspiration? Consider dropping by one of our showrooms in either Kanata, London, or in Kitchener where our head office is located.
Not Replacing All Your Windows at Once
You might be thinking that you can save some money by only replacing some of your windows rather than all of them. Maybe only a few of them are having performance issues with things like rotting frames, drafts, condensation, or difficulty of operation.
That being said, if all of your windows are old, you should seriously consider replacing the whole lot. This will maximize the energy-efficiency of your home and ensure that there aren't any problems left to continue on that you may have not been aware of (water seeping into your walls and the build-up of mould, for example).
Foregoing Window Care and Maintenance
While the products that Golden Windows has to offer are high-quality and generally low-maintenance, it's still important that you take care of your windows. Proper window care and maintenance is essential to making sure that they are always working their best, but unfortunately a lot of people don't typically put windows on their home maintenance checklist.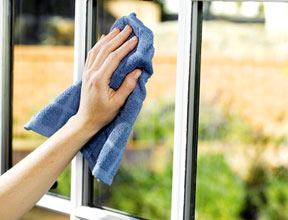 Here are some general guidelines you should be aware of:
Clean windows and any sliding doors twice a year, once in the fall and once in the spring

Also clean them after any major storms

Before cleaning, make sure you use a vacuum to suck up debris from tracks and weep holes

Don't use heavy-duty cleaners; instead, use a few of drops of dish soap into a large bucket of water

Use a clean microfiber cloth to gently wash both windows and frames

Make sure you rinse thoroughly, and never use a power washer
It's also important to note that vinyl frames do not need to be painted – while some people might think that this will protect the vinyl, it actually doesn't work very well and can just cause problems to the integrity of the material.
Trust the Experts
If you're thinking of replacing your windows in Ontario, contact Golden Windows. Don't get stuck with a mistake that you'll end up paying for, instead, ask for advice you know that you can rely on. We have all the answers you need and more when it comes to window replacement.
Title Tag: Avoid Making These Mistakes When Deciding to Replace Your Windows
Meta Description: At Golden Windows you will find expert advice that you can rely on. Give us a call if you are replacing your windows and want to make sure it's done right.