The new year is often a time of reflection for homeowners. After a holiday spent enjoying time indoors, we become attuned to what isn't working properly in our homes. We listen to the drip of a leaky faucet or notice the fading paint on our living room walls. And with the fresh start of a new calendar year, we feel energized to do something about it.
For many homeowners, that take-charge attitude means considering new windows. If your windows are outdated, inefficient or nearing the end of their functional lives, the chances are that you're on the lookout for replacements.
If you are planning on installing new windows this year, book ahead with Golden Windows. Our expert designers, manufacturers and installers ensure that you get exactly the product you want in a timely, professional and worry-free fashion. If you are looking for windows to add to a newly constructed home, we can help with that as well.
The first question to consider when choosing window replacements is whether to go for "operable" or "fixed" windows. The distinction between these two umbrella terms could not be simpler. Operable windows have sashes that operate, meaning that they open and close, whereas fixed windows cannot open. Each type has its benefits, and how you decide will ultimately depend on your specific needs.
To help you make an informed decision, this article will serve as a resource for homeowners unsure whether to choose operable or fixed windows. In it, we'll cover the benefits of both types of windows and also include short descriptions of the window styles available from Golden Windows in both fixed and operable styles.
Fixed Vs. Operable Windows: The Pros
Before we discuss specific windows, let's take a brief look at the benefits of both fixed and operable styles. At Golden Windows, we offer a wide selection of windows to choose from, and each window has its own merits. Your choice will primarily depend on what you have prioritized in a window product.
The Benefits of Operable Windows
Perhaps the single most important benefit of operable windows is their access to air. Ventilation is an important function of windows, which is why, even in homes with several fixed windows, you will still often find a few operable windows. Where and how you place them, of course, is entirely up to you.
Ventilation serves a few purposes. It can help you control the moisture in your home, ensuring that condensation doesn't build up and potentially create mould. Especially in areas of the home that experience lots of moisture – the bathroom and the kitchen, for instance – operable windows are practical. Ventilation also helps control odour in the home -- another reason why you often find them in kitchens.
Finally, ventilation is great for some good old-fashioned fresh air. Especially as we spend more time indoors these days, access to fresh air can be a godsend. Fresh air has a wide range of health benefits – it can relax you, improve your mood, and help with congestion issues.
Aside from ventilation, homeowners love the variety of styles and options to choose from in operable windows. As we will discuss below, there are several types of operable windows, each with their own specific benefits. Part of the fun of replacing your windows is choosing different styles and customizing them.
The Benefits of Fixed Windows
While the ventilating capabilities of operable windows are undeniable, there are plenty of great reasons to mix things up with fixed windows.
For starters, the potential for customization is limitless. As we'll discuss below in the "Architectural and Picture Window" section, fixed window styles can be customized to your exact specifications, from the shape and size all the way down to the colour, glass and grille options. Whether you're looking for a floor-to-ceiling window for a modern bungalow or a gothic window to fit the aesthetic of a heritage home, you will find what you're looking for in a fixed window.
Another benefit of fixed windows is their easy maintenance. Because there are no tracks, hinges or operating hardware, cleaning a fixed window is effortless. Just refer to our care and maintenance resource page to clean the glass and vinyl, aluminum or wood.
Because they don't have to open, fixed windows are also better sealed, meaning that they are slightly more efficient than their operable counterparts. That is not to suggest operable windows are inefficient (all Golden Windows products are energy efficient) but, all materials being equal, fixed windows have a slight edge. To further the efficiency of your fixed windows, choose our triple-glazed option: three glass panes separated by argon fills.
Finally, many homeowners choose large fixed windows because they allow plentiful natural light. If you are renovating your home for more natural light, chat with us about our picture window options.
Types of Operable Windows
If you decide to choose operable windows for your upcoming renovation, you have plenty of styles to choose from. Mainly, the differences in operable windows concern how the sash opens and closes, and in this section, we will offer a tour of the different types. To learn even more about the various window types, as well as the technology and styling options behind them, refer to the essential window terms guide on our blog.
Here are some of the operable windows we offer at Golden Windows.
Awning Windows
Awning windows feature a hinge at the top that allows the sash to open outwards and from the bottom. Along with casement windows (see below,) an awning window is known as a "crank window," as it can be operated by cranking a handle. The awning windows available at Golden Windows come with a multi-point locking system, which allows increased security, as well as multiple weatherstrips for improved performance.
If the area you live in receives a lot of summer rain, awning windows may be the ideal choice. Since the opened sash serves as an awning (hence the name), you can open your windows while it's raining without fear of water getting indoors. For those humid, rainy Ontario summer days, awning windows offer breezy relief with reassuring protection.
Casement Windows
By contrast to awning windows, casement windows have their hinge at the side, and swing outwards in a sideways fashion. They open completely, making them great for spots in the home that need fresh air. Casement windows are a classic style and fit neatly into most rooms in the home, though you need to make sure in advance that there is enough exterior space for them to open.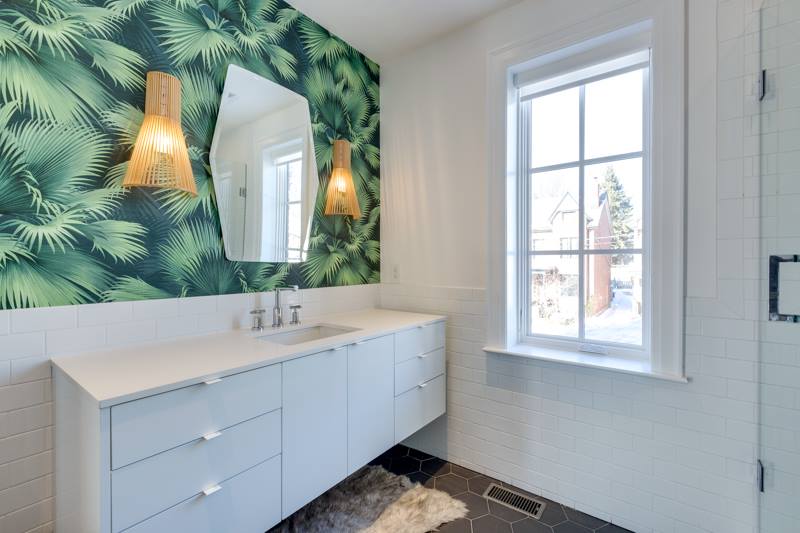 Casement windows marry energy efficiency with a timeless visual appeal. Their tight seal provides powerful protection against the elements, including drafts and outdoor moisture. Because of their hinged design, casement windows also offer opportunities for airflow. Angled properly, you can use a casement window to "scoop" fresh air on a hot day – essentially, catching a cool breeze and directing it inwards.
Slider Windows
As opposed to the crank windows above, the sashes of a slider window operate along a track – in this case, a horizontal track. At Golden Windows, we offer both the GoldenVinyl® 3000 Series Single Slider Window and the GoldenVinyl® 5000 Series Double Slider Window. The latter features two operable sashes that slide along a single channel (which reduces the opportunity for dirt build-up present in a multi-channel design.)
Sliding windows offer an energy-efficient option to pair with the traditional casement and awning windows in your home. Because of the horizontal movement of the sashes, slider windows are perfect for wide window openings. They are relatively easy to maintain and offer stunning views and fresh ventilation. If space is an issue – either on the interior or exterior of your home – slider windows are a fitting style since they are not protrusive.
Single-Hung and Double-Hung Windows
Hung windows come in two types: single-hung and double-hung. On a single-hung window, you slide the bottom sash along a vertical track while the top sash remains fixed. With double-hung windows, both the top and bottom sashes operate. In either case, the sashes also tilt towards the interior for easy cleaning and maintenance.
Like slider windows, hung windows are an excellent choice for rooms that face walkways, porches, or decks. They are also easy to operate. And because the tracks on hung windows are vertical, they do not accumulate as much dust and debris and so are simple to maintain.
Types of Fixed Windows
The fixed windows in your home keep the sunshine in and the elements out. If you are considering installing fixed windows, make sure you prioritize efficiency. As a window company in Kitchener that services Ontario, the US, and several international countries, we understand the need for energy-efficient windows wherever you live.
In this section, read more about our fixed (and partly fixed) window options, then give us a call when you are ready to start.
Architectural and Picture Windows
Architectural and picture windows are not so much a set style as they are a statement of purpose. They are windows custom-designed to fit your discerning taste and specific architectural desires. If you want a floor-to-ceiling picture window, we are happy to accommodate the request. If you are looking for arch windows atop your operable windows, we will design and manufacture them to your preference.
Architectural and picture windows are restricted only by your imagination. Mix and match with other window styles or create a standalone piece that complements your unique home. Golden Windows can customize an unlimited range of sizes and shapes, including half rounds, quarter rounds, gothic, ellipticals, segmentals, arch, ovals, extended shapes, geometric shapes, and many more.
Homeowners gravitate toward architectural and picture windows for a couple of reasons. For one, these windows tend to be large, offering brilliant views of the surrounding area and abundant natural light.
Secondly, because architectural and picture windows are endlessly customizable, you can tailor them to meet the specific architectural and aesthetic requirements of your home. For those who like full control over every aspect of their home's design, architectural and picture windows are the way to go.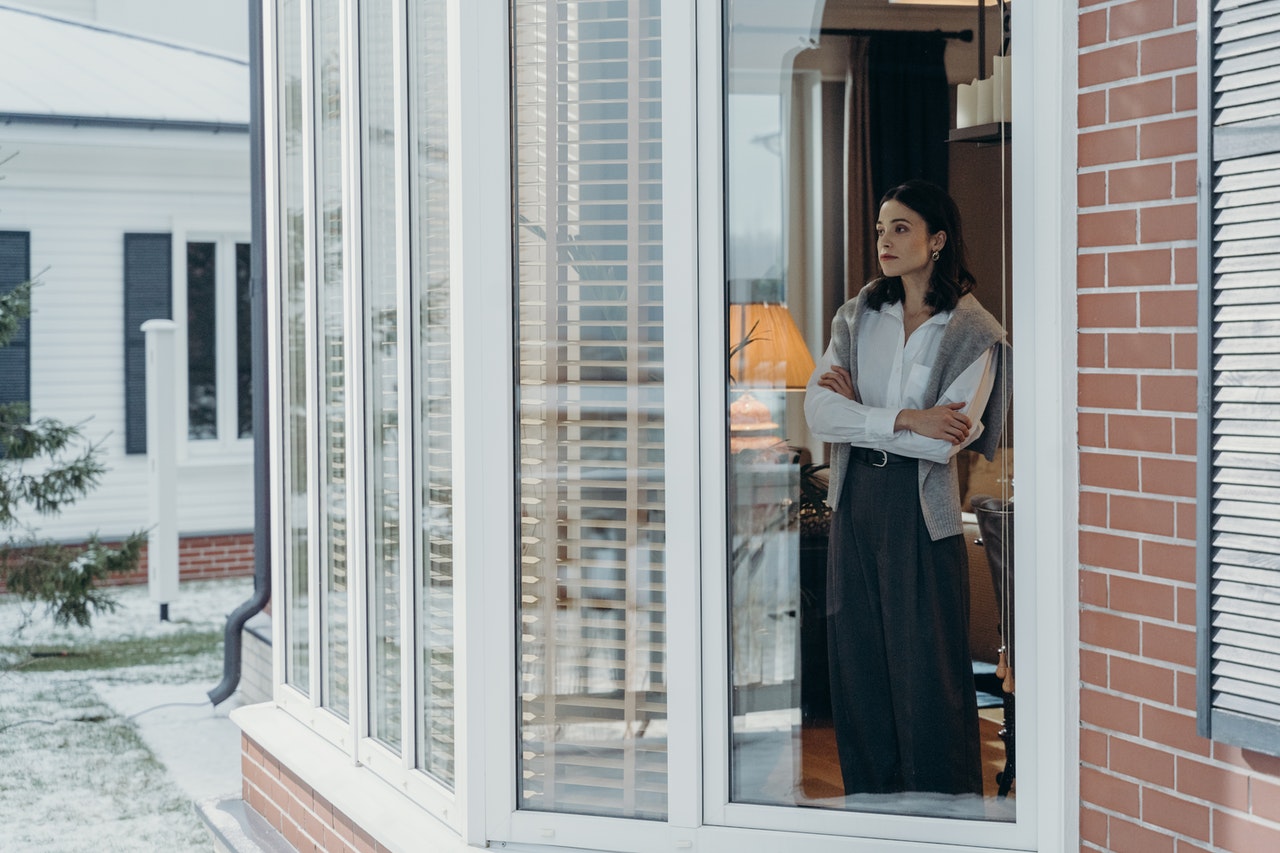 Bay and Bow Windows
It's best to get one thing out of the way first: bay and bow windows are not usually fixed, at least not entirely.
Bay windows are typically created with a large picture window in the center and a casement window on either side at a 30° or 45° angle. Bow windows, which feature a more curved design, include more windows (four or more,) some of which may be operable. As with other windows, there are countless ways you customize your bay and bow windows – whether you choose to include operable windows is entirely up to you.
With their protrusive, panoramic design, bay and bow windows add lots of natural light to a home. Natural light is critical to your mental and physical wellbeing, as it facilitates your body's production of vitamin D, the super vitamin responsible for everything from bone health to disease prevention. Natural light has also been proven to boost your mood and regulate your sleep schedule. If you're looking to add more light into your home, chat with Golden Windows about installing bright new bay or bow windows.
Additionally, bay and bow windows add physical space to a room. Homeowners who install bay or bow windows often go on to create a nook from their newfound space – a quiet, sunlit reading area or a morning breakfast nook. Part of the fun of this window style is all the opportunities for styling involved.
If you are considering replacing your home's windows in 2021, we hope this article has given you lots to think about. Whether you ultimately decide to choose operable windows, fixed windows, or a mixture of the two, we hope you will team with us at Golden Windows. Our energy-efficient, high-performance, easy-to-maintain products will look perfect in your newly renovated home.
To start the process, contact us by phone, through our website or by visiting one of our showrooms.