In this blog article, we're introducing the new Golden Windows Service Request page. Golden Windows has provided quality windows and doors to Ontario and beyond for over half a century, and today we are still a proud family-owned and operated business.
We are very pleased that you are considering using our products and installation service. Whether you are looking to replace old, drafty windows or build a new home, Golden Windows is here to help.
For us to better serve you, Golden Windows has now launched our Homeowner and Builder/Contractor Service Request Forms to streamline the process of servicing your windows and doors.
What is a Service Request?
A service request form helps us obtain the necessary information we need to understand what part(s) of your window or door requires service. No two homes are the same, and every installation is unique.
Many people visit our website, but before we can begin to understand the scale and the scope of the project, we need to process some basic information. Think of it as a basic kick-off exchange of information before we get to contact you and speak one-on-one.
Why are you seeking out our services? Are your windows drafty? Are you looking for a cosmetic touch-up, or do you have condensation on your windows? Or is it something else? The service request form has space to outline the problems you're facing, but these tips for homeowners may be handy in the meantime.
The sooner you fill out the form, the more promptly we can get back to you.
How Do You Use a Service Request Form?
First off, are you a homeowner or a builder/contractor? We have separate forms we ask you to fill out. Please click the correct link, and you will be directed to the proper form.
Then, all you need to do is fill out the information in the space provided on the form. Our service department needs to know simple things like your name, phone number and the address of the location you want to be serviced.
If you are living in a brand new home, have your property tax assessment handy, as we do ask for your municipal lot number and your property tax assessment contains that information.
Next, to give us a general idea of the job's nature, we ask you for the history of the door or window being serviced and a description of the main issues in your own words.
If you're a homeowner, it helps us to know which builder or contractor built your home or if the windows and doors were the original ones that came from the house. The service request form is a handy service for existing customers of Golden Windows — let us know if you're a return customer.
As they say, a picture is worth 1,000 words. Feel free to attach pictures of the doors or windows that need service, as this will give us a clearer understanding of the work you need to have done.
That's what a Service Request form is all about.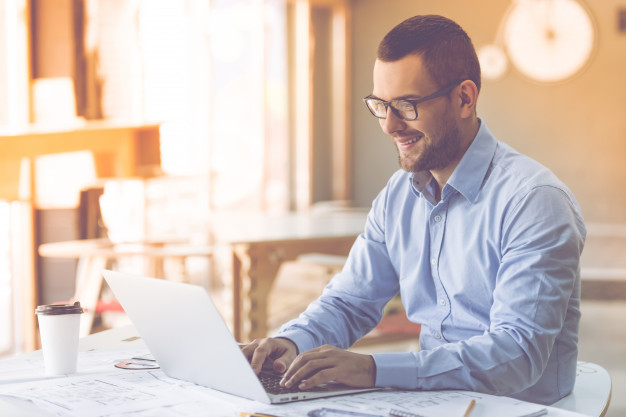 Why Golden Windows?
Golden Windows is here to not only help beautify your home but make it more energy-efficient, so you can help save on utilities. Whether you live in a large house in the city or a small, quaint cottage on the lake, our windows and doors will help create a stunning new atmosphere and help to regulate the temperature in your home.
Golden Windows is proud to be one of the rare windows and door manufacturers that is ISO 9001 certified, meaning we've demonstrated the ability to consistently provide exceptional lead times, and products and services that meet global regulatory and customer requirements.
We're proud to offer multiple product lines to suit different designs and every budget. Between our ISO 9001 and our history as a family-owned Canadian manufacturer, we are confident that our long-lasting windows and doors will give you years of excellent performance and easy maintenance.
Since our humble beginnings in 1961 with just a handful of employees, when we were operating under the name Golden Triangle Windows, the technology around us may have changed, but our approach to each job has not. We bring this quality to all our work in Canada, the US, and even Cayman Island, Great Britain and Japan.
We know you'll love Canadian-made windows and doors produced right here in our facility in Kitchener, Ontario. Please visit our website to check out our products. And consider visiting our Ontario showrooms in Kitchener, London and Kanata, because browsing the internet can't do our products full justice.
Golden Windows knows that our energy-efficient windows not only look beautiful today, but they'll pay for themselves in the long run. Ensuring you have modern doors and windows is one of the easiest but most powerful ways to reduce your carbon footprint and your utility bills.
Golden Windows always combines high-quality craftsmanship with the best of modern technology. Our aluminum, wood, and vinyl windows will keep your home at a comfortable temperature without overworking your HVAC system.
We're careful to partner with suppliers, builders, renovators and dealers whose standards are as high as our own.
Environmentally Committed
Are you looking for a window and door manufacturer that takes environmental responsibility seriously before filling out a quote request form? Golden Windows are constantly looking for ways to reduce waste and maximize resources.
Here are a few concrete examples of our Green commitment at work:
Golden Windows deliberately manufactures our products near our customer base to reduce greenhouse gas emissions and limit fuel consumption.

The wood waste we generate is then reused for animal bedding.

We recycle office paper and cardboard.

We use wood from managed forests, laminated veneer lumber and finger-joined materials where possible.

Steel cut-outs from door slabs are reused as extra insulation in concrete flooring and attic door hatches.
Golden Windows is proud to be an active participant in the ENERGY STAR® program promoted and administered by Natural Resources Canada.
Now that you know a little more about Golden Windows, please fill out the service request form to let us know a little bit about you. We look forward to hearing from you!