Outside your windows, the leaves are turning, and the evening is arriving earlier every day. Fall is nearly here, and that means it's time to create a maintenance checklist.
Whereas spring cleaning aims to declutter and clean our home after a long winter, fall maintenance is all about preparing our home to greet the cold weather ahead. We want to make sure that each of our home's components is in tip-top shape, especially those that protect us from the cold.
No fall home checklist is complete without window and door maintenance. Windows and doors bear a heavy responsibility in the fall and winter months: they keep the cold out, keep the warmth in, provide our homes with beneficial natural light and help us save energy. Ensuring that they operate smoothly and efficiently should be a top priority.
In this article, we'll discuss the role of windows and doors on your fall checklist. We'll offer maintenance tips to incorporate into your cleaning schedule, tips for spotting common window and door issues, and a few words on why you should replace your windows and doors this fall.
Window and Door Maintenance
Your windows and doors are an integral part of your home's security. Not only do properly functioning windows and doors deter intruders and pests, but they also keep your family protected from the elements. As you start writing your fall home checklist, make sure "Maintain windows and doors" is at the top of it.
Window and door maintenance requires a two-pronged approach. Firstly, you should perform an annual cleaning to keep them looking and working like new. And secondly, you should be mindful of their environmental conditions in order to limit the adverse effects of condensation.
How to Clean Your Windows and Doors
An annual clean is all you need to keep your windows and doors looking great, but bi-annual cleaning (twice a year) is even better.
Here are a few tips for cleaning your doors:
Dust your door panels and disinfect the handles and locking systems. To dust hard-to-reach ridges in the panel or moulding, simply use an unused paintbrush.

Use a diluted mixture of soap and water to clean your doors, avoiding cleaning products with solvents (including countertop cleaners).

To deal with hard-to-clean stains on a white door, use a vinegar and water solution.

If cleaning wood doors, ensure that you dry thoroughly afterwards. Wipe off any excess moisture with a clean, dry towel and dry with a fan if necessary.
And here are a few tips for cleaning your windows:
Once a year, examine each window's caulking for a proper seal against the glass.

Examine the caulking sealing on the house's exterior and replace or repair any area that is cracked to prevent leaking.

Clean the operating hardware, hinges and tracks of your windows at least twice per year. Use a light oil or silicone spray for light lubrication.

Avoid abrasive materials or cleaners when cleaning glass or other finishes.

Clean the vinyl surfaces of your windows with a mild soap and water mixture.

Clean aluminum with mild soap and water, using mineral spirits for stubborn stains or deposits. To restore the lustre of the aluminum, you can apply automotive paste wax.

To lessen the likelihood of condensation forming on the glass surfaces, remove the internal screens during the winter months.
Add all these simple tips to your fall home checklist to nip your window maintenance in the bud, or spread the tasks out over the year. Just try to perform each task annually (or twice a year in the case of the operating hardware). Performing regular cleaning and maintenance won't just keep them looking great – it will also ensure maximum warranty coverage. For more information, visit our Care & Maintenance page.
How to Control Moisture
During the colder months of the year, homeowners should be vigilant about condensation. Condensation forms when the warm air inside a home comes into contact with cold surfaces, and it can cause mould and mildew.
On windows, doors and skylights, condensation can form on the glass, frames and sashes, and by the weather seals. If the seal in broken in a window, condensation may even form between the panes.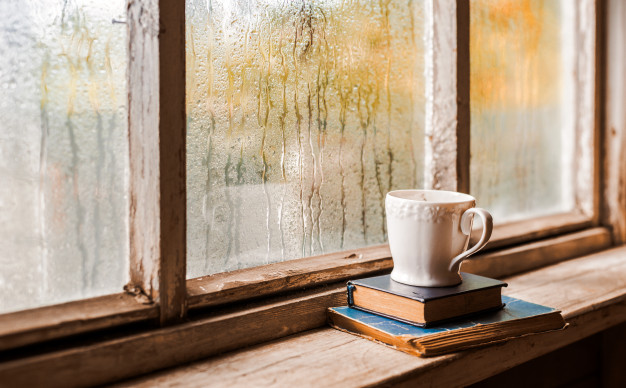 Condensation can form when there is too much moisture in the air – from showers, steamy cooking, hang-drying laundry, damp basements, etc. – or from inadequate ventilation. To control moisture, add these tips to your fall home checklist:
During the winter, keep the relative humidity in your home in the 30-40% range. Relative humidity is defined as "the ratio of the amount of water vapour actually present in the air to the greatest amount possible at the same temperature," and can be measured using a hygrometer. Excess humidity can cause condensation on windows and damage the surrounding walls.

If leaks appear in either your pipes or fixtures, repair them immediately and dry the damp surrounding areas as soon as possible.

Keep organic materials like indoor plants, newspapers, compost bins and clothes away from cool, damp areas.

Indoor hot tubs, house plants, long showers and moist cooking are significant sources of moisture. Ventilate them accordingly to reduce your chances of condensation.

Do not vent your dryer indoors.

Schedule regular roof inspections (fall is a good season to make an appointment) to ensure that the shingles, flashing, and chimney caps are sealed properly.

Regularly clear your eavestroughs of debris and consider extending your downspouts to direct water away from the home.
A little condensation is to be expected, but using these moisture-limiting tips will ensure that it doesn't cause further problems. For a detailed explanation for how to control moisture in your home, read through our Condensation Information Guide.
How to Spot Problems Common Window and Door Problems
In addition to cleaning your windows and doors, learn how to spot common issues. That way, when problems arise, you can address them speedily and effectively.
Condensation
As mentioned above, condensation is a natural fact of winter. If you've ever used your sleeve to wipe the fog off your car's windshield, you understand what a nuisance it can be. Unlike in your vehicle, however, condensation in the home can have further consequences (more on that in a moment.)
Luckily, condensation is easy to spot. Look for water droplets forming on or between the window panes, around the sashes and weather seals. You might also see droplets on the walls or other cool surfaces in the home. If you find condensation this fall or winter, consult the "How to Control Moisture" section above to remedy the situation.
Mould
Mould is often, though not always, a by-product of condensation. If left to escalate, mould can cause serious health problems, such as wheezing, itchy skin, shortness of breath and even asthma development.
Mould can be easy to spot, but it can also be mistaken for dirt in some cases. To verify if you have mould, as opposed to dirt, perform a quick swab test: take a swab of bleach to the affected area, and monitor it for colour change. If the swabbed area lightens in colour, you are probably dealing with mould.
Drafts
Improperly fitted windows, detached weather stripping, cracked panes, worn-out seal, brittle caulking and old, inefficient windows – these are the main culprits behind drafts. During the colder months, drafts continuously lower your home's temperature by allowing cool air to penetrate. This leads to a chilly house and a costly energy bill.
Fortunately, there are a few reliable ways to spot drafts. Firstly, you can use your senses. During windy days, do you hear a whistling sound coming from your windows? When you get close to your windows, do you feel the chill of a cold draft of air? Do your drapes rustle, despite the windows being closed? These are readily evident indications that your windows are drafty.
Secondly, if you think you might have window drafts but cannot discern from sense alone, you can perform the candle test. Hold a lit candle up to various spots near the window, keeping it as still as possible. If the light flickers outwards, then an air leak is probably responsible.
Another way to determine if you have drafts is to look for problems concurrent with air leaks. If your windows are warping, you can bet that there are some air leaks as well. If your energy bill keeps rising, it's fair to name your drafty windows as a prime suspect.
If your windows are drafty, consider replacing them this fall. Not only will window replacements make your home more comfortable, but they will also save you money on your energy bill.
Leaks
Water leaks can happen anywhere in the home – the basement, foundation, roof, windows and doors – and can lead to structural damage, wood rot and other problems.
Recently on this blog, we ran an article about how to handle leaky windows before they become a problem. In it, we discuss a few signs that you might be dealing with a leaky window:
Wood rot on the exterior window frame/sill.

Paint peeling or bubbling on the interior wall near a window.

And paint peeling on the interior of a wooden window sill.
Depending on the extent of the problem, a leaky window can be an easy, inexpensive fix, or it may require a more drastic solution. If you notice damaged or cracking caulking, you can easily replace it. If you find cracks, broken siding, or holes when you inspect the outside of your windows, you may need to call for professional help.
If you notice multiple, unfixable water leaks, the best solution is to replace your windows. New windows and sliding patio doors from Golden Windows are designed to resist our harsh Canadian weather conditions and sealed to prevent water and air leaks.
Replacing Your Windows and Doors
While cleaning, maintaining, and inspecting your windows and doors, you may find that no amount of effort can restore them to their original effectiveness and attractiveness. In these cases, you should consider replacing your windows and doors ahead of the winter.
Why Replace Your Windows and Doors This Fall
Fall is an ideal time to replace your old, inefficient windows and doors. You got one last, magnificent summer out of them, and now it's time to replace them before the harsh Canadian winter hits. Below are a few fantastic reasons to welcome Golden Windows into your home:
Comfort:

Replacing those drafty windows and doors with new, efficient Golden Windows products will result in a warmer, more comfortable winter for you and your family.

Energy Savings:

In our recent blog post, we discussed some window terms every homeowner should know – including measurements used by ENERGY STAR® and Natural Resources Canada. As ENERGY STAR® participants, we work hard to ensure that our windows and doors offer our customers maximum energy-efficiency, saving them money throughout the year.

Keep out Unwanted Pests:

Cracked, leaking or improperly installed windows and doors leave your home vulnerable to unwanted pests, including bug infestations.

Brighten Your Day:

Natural light has a multitude of health benefits. Especially in winter, when Seasonal Affective Disorder afflicts millions of Canadians, a bright home is essential. New windows are a terrific way to brighten your home during the darker months, and a new front entry system with a sidelite can make your home's entranceway much more inviting.

Improve Curb Appeal and Increase Resale Value:

Whether you plan to sell your home or stay, new windows and doors have a marked impact on curb appeal and resale value.
Not only do new windows and doors carry the practical benefits above, but they are also beautiful additions to your home. Sometimes, that's reason enough!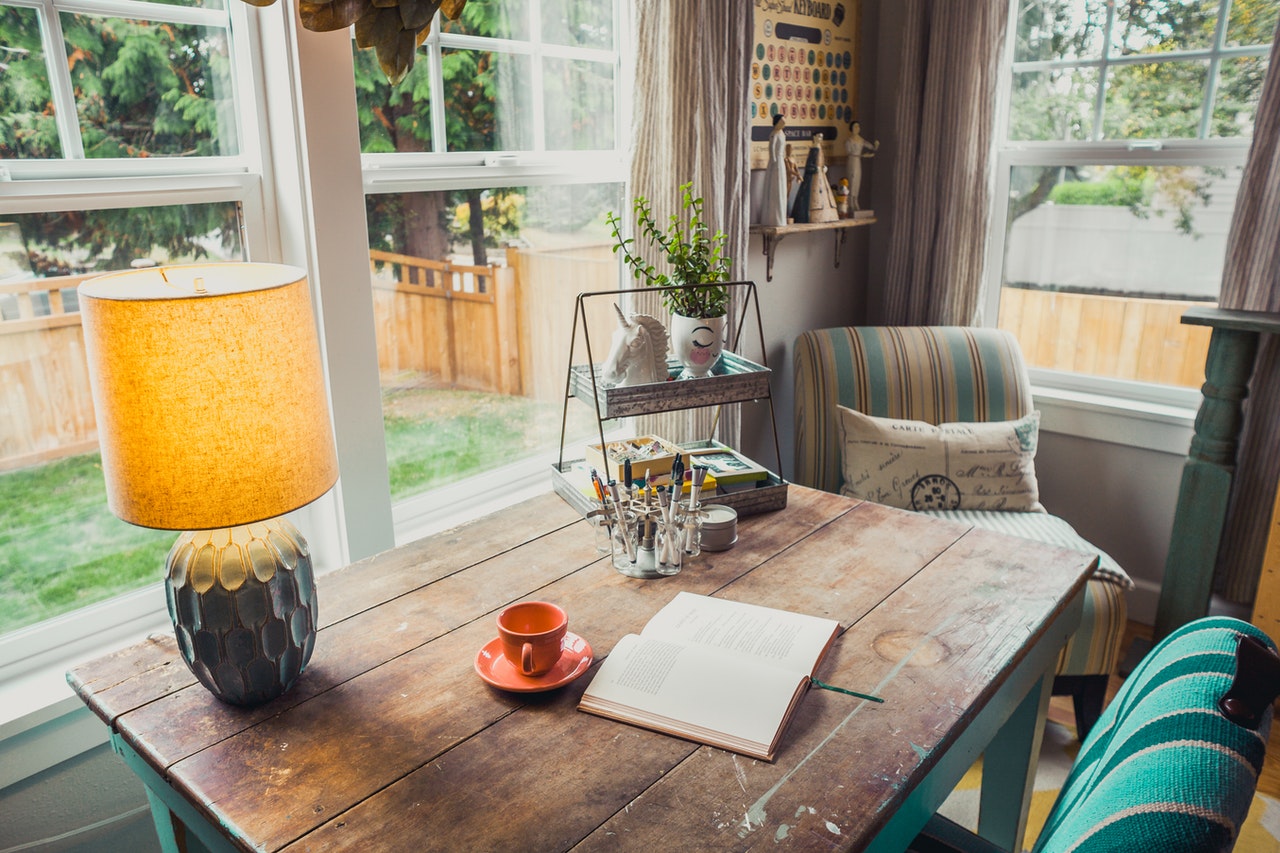 How to Replace Your Windows and Doors
If new windows and doors are an item on your fall home checklist, we can install your replacement windows and doors. The process is simple. Contact Golden Windows regarding a replacement window opportunity, and we'll set up an appointment with one of our expert Installation Sales Representatives. From there, the journey is simple, transparent and worry-free.
If you have questions or wish to request a quote, contact us through our website, and one of our customer service representatives and design experts will help.
This September, don't neglect your windows and doors. Put cleaning, maintenance, inspection and replacement on your fall checklist.