London is a city on the rise. With significant residential development in the city and a steady growth in population, it's an exciting time to be in London. And it isn't just the assemblage of new high-rises on the skyline – new single-family houses are also being built to meet the growing demand.
If you are planning on making London your home with a newly built home, make sure to choose the best window installation company the city has to offer. The team at Golden Windows gets excited by the prospect of a continued building boom in London because it means we get to do what we do best – design, create and install quality windows.
Quality windows installed by professionals will not only last longer, stretching your investment and saving you the hassle of premature replacement, but will also save you money on your energy bill. And for those who are happy to enjoy the changing skyline from the comfort of their existing London home, we offer expert window replacement to give you the best view possible.
In this article, we will discuss window installation in London: what your options are, why we are confident in our products, why DIY isn't the way to go and what to look for in a window installation company.
Know Your Options
London has several options for window companies, and as you would expect from a variety of companies, the quality and value varies. Some companies offer inexpensive products and installation, but what you save initially will be offset by both the monthly energy increase from inefficient windows and the possibility of having to replace when issues arise.
The expensive options might last longer, but the initial overvaluation means that it will take longer to see a fitting return on investment. Plus, there is no guarantee that an expensive job will be a good job. Golden Windows have replaced numerous "expensive" windows because they were improperly installed.
Knowing this, how should homeowners in London proceed when it is time to install or replace their windows? Who should they choose? For us, it is a no-brainer.
Why Choose Golden Windows?
The only window company in London we are comfortable recommending is our own. With quality, fairly priced products and expert installation, you can feel comfortable with your new windows and doors. You can feel confident knowing you have received the best possible windows at the best possible price. A one-stop shop for windows, we design, manufacture, and install our windows and doors to ensure you get the quality and craftsmanship you deserve.
If you are on the fence about who to go with, or you simply need a gentle push in the right direction, here are a few reasons why you should choose Golden Windows.
Customer Focused
For a small Kitchener millwork plant to become one of Canada's most reputable window and door companies, there needed to be a focus on customer satisfaction. Throughout the nearly 60 years Golden Windows has been in operation, we have made the needs and desires of our customers a priority.
We have built this priority right into our Mission Statement: to be the supplier of choice for homebuilders and renovators, we will anticipate and respond to the needs of our customers. Anticipating customer needs is a learning process; luckily, we have had 60 years to learn, and continue to strive for self-betterment.
We also list honest, open communication as one of our core values. You should feel comfortable with your choice. You should love your windows. And you should be able to rely on us if there are issues.
Locally Crafted
The facility where we manufacture all our windows and doors is located just an hour away from London, in beautiful Kitchener. There, skilled craftspeople are hard at work creating your new windows using the latest technology.
Designed by our expert engineers in house, our Golden Windows Kitchener facility manufactures aluminum, wood and vinyl windows and doors that maximize energy efficiency, airflow, and sunlight in your home. Although we distribute internationally, our heart is here in Canada. Golden Windows remains a family-owned and operated business, dedicated to ensuring that Londoners in search of the perfect windows and doors get what they want.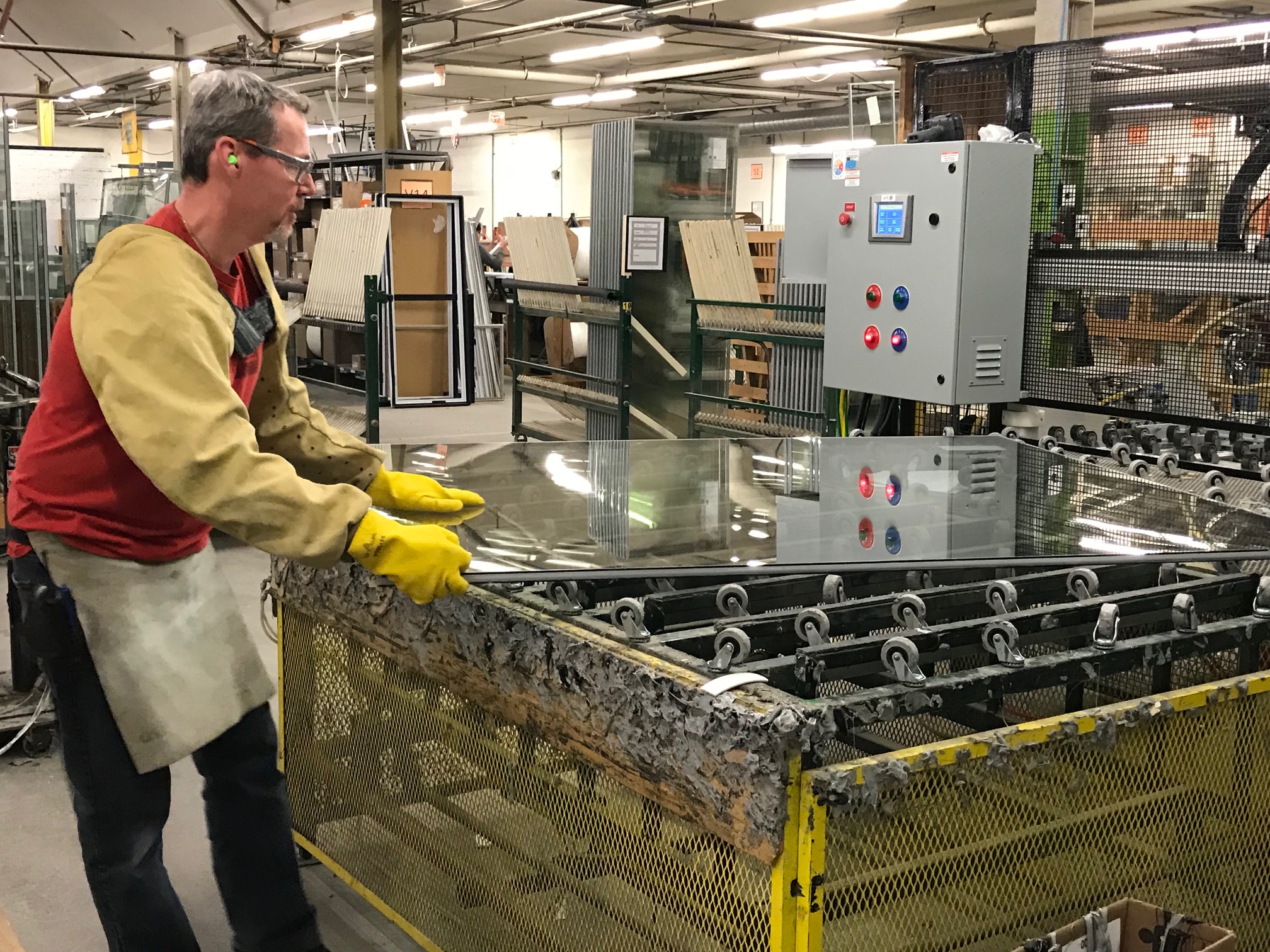 Now more than ever, supporting local business is important. If you want to minimize the travel time it takes for your windows to get from the manufacturing facility to your home, visit our London showroom or browse windows online from the comfort of your home.
Exceptional Lead Times
Golden Windows is proud to have obtained the ISO 9001 designation – an international standard indicating that we "consistently provide products and services that meet customer and regulatory requirements." That sounds technical, but what it means for our customers is that we can provide exceptional lead times and on-time delivery of our quality products.
Being an integrated designer, manufacturer and distributor certainly helps. In record time, that vision you have of a brighter, airier and more energy efficient home can become a reality.
Designed for Easy Maintenance
The windows and doors we offer are designed for easy cleaning and maintenance. Windows and doors are an investment, and we want to ensure that your investment is protected. To make sure your windows look like new and that you maximize their warranty coverage, we have also detailed a few easy maintenance tips:
Clean the operating hardware, hinges and tracks biannually at a minimum by lightly lubricating with a silicone spray or light oil.
For vinyl surfaces, use a mild soap and water.
For aluminum surfaces, use mild soap and water. To renew the lustre of your aluminum, you can apply automotive paste wax.
For glass or other finishes, we recommend you avoid abrasive materials or cleaners.
Take special care not to paint over weather-stripping and hardware, as it can impede the operation and seal of the window. Issues stemming from painted over weather-stripping cannot be claimed under the warranty as a manufacturing defect.
Once a year, inspect the face caulking to make sure there is a proper seal against the glass.
Finally, we recommend taking out the internal screens during the winter months. This will lessen the likelihood of condensation forming on the glass surfaces.
By designing our products for easy cleaning and maintenance, and providing our customers with detailed maintenance instructions, we are looking out for longevity. For more on cleaning and maintenance, including a package on understanding and fixing condensation issues, visit the care and maintenance page of our website.
Environmental Commitment
London is a beautiful place, and we want to do our part in keeping it that way. Golden Windows is committed to protecting our environment, with a manufacturing team constantly striving for new ways to maximize resources and minimize waste.
We promote energy conservation.
We recycle broken glass.
We send away the wood waste created in the manufacturing process to be reused for animal bedding.
We use wood harvested from managed forests, laminated veneer lumber and finger-joined material whenever possible.
The conscious decision to manufacture close to our customers means that less fuel is consumed, and less greenhouse gas emitted as our windows travel to your home.
Further, our windows are made with low-emissivity – or low-E – glass, meaning that they emit low levels of radiant heat. This helps your home stay cooler in the summer and warmer in the winter, eliminating the need to compensate for energy loss by upping your consumption. Less energy wasted equals a greener planet.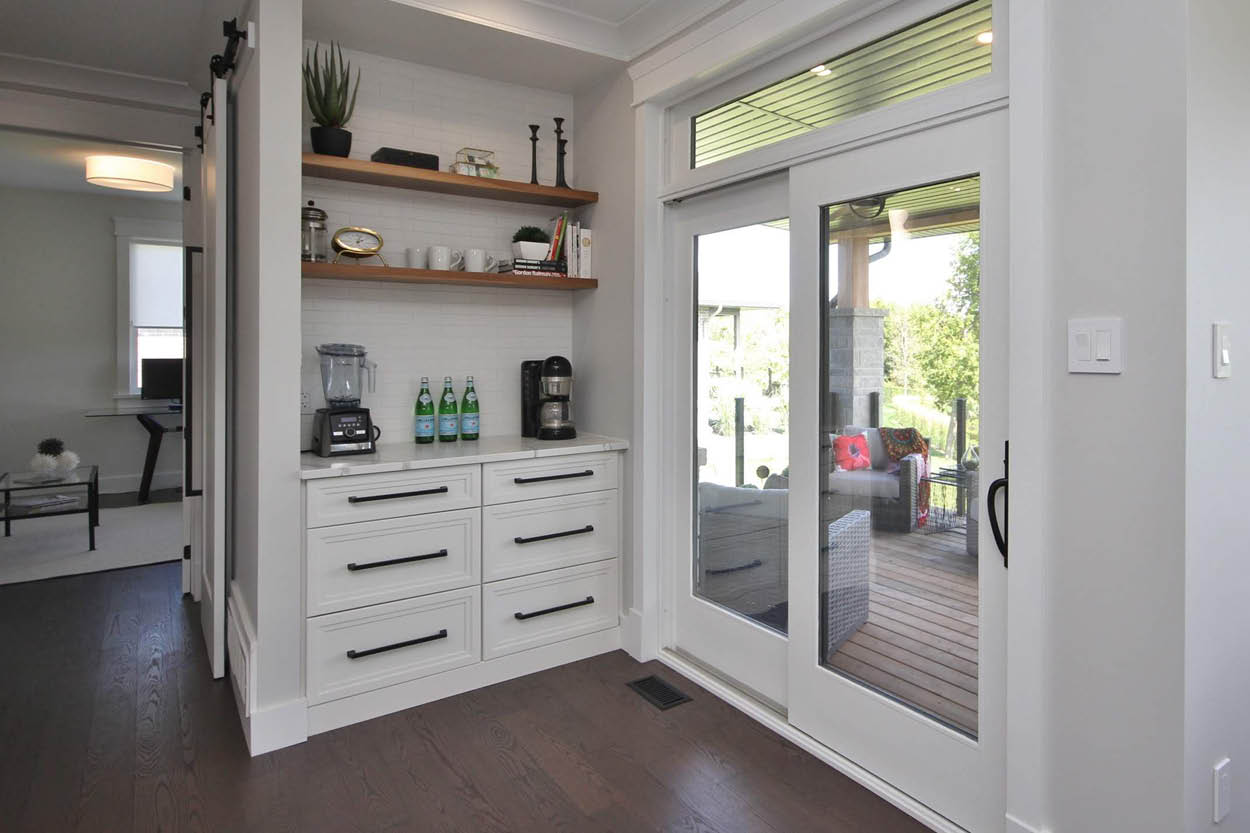 These are just a few reasons you should choose Golden Windows for your London window installation needs. For more reasons to go with Golden Windows, check out our constantly updated deals on windows here!
The Case Against DIY
Having chosen the perfect windows for your London home, the only thing left to do is install them – or, rather, have them installed. While some homeowners may look at a job like window installation as a challenge, picking up the personal toolbox can result in more trouble than it's worth.
For reliable and professional installation, forego the DIY approach. Here are several reasons why we do not recommend DIY.
Lack of Proper Tools and Experience
As mentioned, Golden Windows is an integrated design, manufacturing, and installation service, which means our Certified Installer Team has an intimate knowledge of our windows. They know them inside and out. They come equipped with the tools, know-how and experience to install these windows carefully and properly. Relying on your personal toolbox to install these windows – or any windows, really – can be a recipe for error.
Energy Efficiency
For our low-E, double paned windows to be as energy efficient as they are designed to be, they need to be installed properly. Ensuring that there are no air leaks or gaps between the window and the wall is a skill our Certified Installer Team has honed over time. It is tough for a home DIYer to get this part right. If you want to reap the energy-saving benefits of your new Golden Windows product, it is imperative you leave installation up to the experts.
Warranty
The last important issue regarding installation is warranty. Any damage or issue you might experience with your new windows may only be covered under warranty if the windows were properly installed and maintained. Errors attributable to improper installation may not be covered. Your new windows from Golden Windows are a premium product – to preserve your warranty and the window's longevity, choose professional installers.
In short, to save yourself the potential trouble of improperly installed windows that negate the energy efficiency and compromise the window's warranty, leave the toolbox in the garage. Choose professional window installation services over the DIY approach.
Golden Windows Installation Services
If you are inspired to install the best windows possible in your new London home, or if you're tired of peering out of old, inefficient or damaged windows dreaming about an upgrade, our window installation process couldn't be easier.
What to Expect
Once you contact Golden Windows about installing a new window, we will make you an appointment with a Renovation Sales Representative. Whenever is most convenient, the representative will visit your London home for a free onsite measure and discuss the window options available from Golden Windows. Based on this initial meeting, the Sales Representative will then provide a quote and a member of our Certified Installer Team will set up an appointment for a final measure.
A member of the Certified Installer Team will then confirm the job details with you a second time. Pending your approval, we will get to work custom-making your beautiful new windows, after which you will receive a call from the Certified Installer to set up a convenient installation time.
With an appointment set, you can relax knowing that your window installation is in the hands of masters. With years of experience under their belt, the Certified Installer Team is adept at window installation in houses of all shapes and sizes. You can have the peace of mind in knowing that your Golden Windows will be installed correctly and will perform for many years.
The Importance of a Trustworthy Installation Team
It always pays to work with a trustworthy installation team. You want an expert with the know-how to install your window properly to guarantee its eventual performance, efficiency and warranty eligibility.
Beyond technical skill, a trustworthy installation team should also be professional, honest and transparent throughout the process. They should match their technical skills with a people-focused approach, seeking confirmation and providing satisfaction throughout the process. You do not just want the best windows possible – you want the best experience possible as well.
If you are thinking about installing windows in London, don't hesitate to give Golden Windows a call. Together, we can make your London home sunnier, breezier, more beautiful and more energy efficient – all with a simple window installation process.