Buying windows comes with a world of benefits, but to get those, there are a lot of decisions to make. While this is wonderful as it allows you to truly choose the best windows for you, your needs, and your style, it can also cause a bit of decision fatigue.
With so many steps involved in buying new replacement windows, there are a lot of pitfalls that are easy to fall into, especially for those who don't do their research or are in too much of a hurry to consider their options.
There are some common mistakes that many homeowners make when it comes time to choose their new windows, so we've put them together here so you can easily avoid making the same ones. These pitfalls range from not doing enough research or not asking their window manufacturers or installers the right questions to trying to cut corners by sacrificing quality and not focusing enough on more energy efficient options. We'll explore these mistakes and more throughout the blog and discuss some easy ways you can learn from others' mistakes and end up with the perfect windows for you.
Not Doing Enough Research
Research is something many people do even when making small purchases, but its significance catapults with larger purchases. Windows are an investment, one that, if done correctly, should last you for decades. Doing some research is the best way to ensure you find windows that you will be happy with throughout their lifespan.
When purchasing window replacements, homeowners should research everything from different styles and materials to energy efficiency. It's crucial to determine your preference for vinyl, wood, or aluminum-clad windows or whether you like casement or slider windows better.
Maybe you think the style you currently have is the one for you, but perhaps there's a better option that you haven't considered, and doing research provides you with an opportunity to consider all the options available to you, even ones you'd previously overlooked. Research is easier than ever before and can be as simple as an online search and a few hours here and there of looking at what you find, so there's no excuse not to do it.
Homeowners should also investigate window manufacturers and installers. Looking at online reviews and asking companies for references will get you a lot of information for minimal effort, allowing you to make an informed choice.
Not Asking the Right Questions
Like not doing enough research, another common mistake is simply not asking the right questions when purchasing windows and having them installed. Doing online research is the first step. You can narrow down the companies you want to look at, reach out to them for references, and narrow your list even further. After that, it's up to you to make sure you know the right questions to ask during your consultation so you can decide which one meets your needs. After all, a professional window company with quality products won't have anything to hide and should be forthcoming in answering all your questions.
We explored this topic in a previous blog about questions to ask a window company, but some of the best questions include:
Do you offer free onsite measures?
What timeline can be expected for the completion of the project?
Am I able to see examples of the windows in advance?
Can I customize my new windows?
What is Low-E glass?
What are energy ratings?
What windows and doors work best for my home?
What kind of warranty do you offer?
Who will be installing my windows?
How can I maintain my new windows?
As you can see from these questions, they run the gamut from questions about the sales and installation process, to the options and upgrades available to aftercare and warranty information. Be sure to similarly ask questions surrounding all the different aspects of the process from start to finish. You don't need to precisely ask these questions (but feel free to) but use them as inspiration to tailor some questions suited to your situation.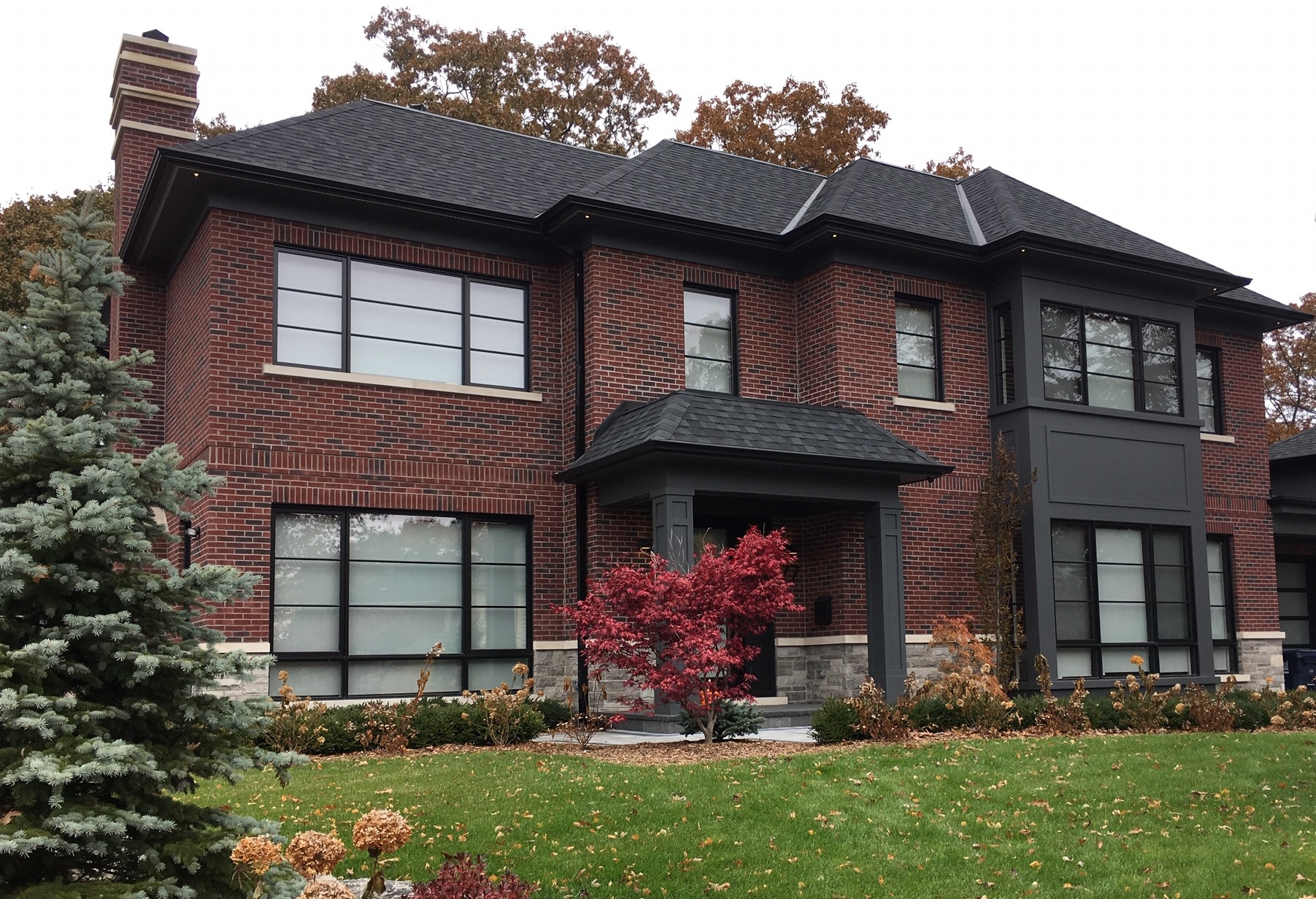 Too Concerned with Price
The cost of new windows is, of course, nothing to scoff at, especially now with rising costs and inflation looming. Yes, quality windows are expensive, but it's best to look at them as an investment. After all, properly selected, installed, and maintained windows can last for decades. Don't make decisions now that will sacrifice your comfort and energy efficiency in the short term when windows are meant to be a long-term purchase.
It's also important to consider the effect that more energy efficient windows will have on your energy bills. The more efficient your new windows are, the more savings you're likely to see.
Going with the Familiar
Maybe decision fatigue is already affecting you before you even make any decisions. If you fear the list of choices available to you, but you've decided it's finally time to get new windows, you'll likely just choose the updated version of what you already have. This might not seem like a big mistake, but it can be. Perhaps sticking with the same style or material is genuinely the best decision, but it's worth it to explore your options. If your personal style and tastes have changed, it's worth exploring new options and considering the trends.
Before you worry about making a choice based on something trendy that will fade before you can blink, keep in mind that because of their long lifespan, window trends generally stick around for a while, and even when new ones come up, older ones still hold true. Take the current trend of black window frames, for example. Just because this trend is on the rise doesn't mean that neutral-coloured frames are shunned, nor does it mean the black frames are a passing fad, as they've been around for centuries.
It's essential to consider your current needs and tastes, in addition to new advances in window technology. For example, if you find yourself more easily affected by the cold, you might want to consider newer triple glazed windows for their high performance and superior insulation.
Trying to Save on Installation
One of the biggest mistakes homeowners make when getting new windows is trying to save a few pennies on installation by either hiring less qualified installers or doing the installation themselves. As mentioned earlier, windows are not an insignificant cost, but just as you shouldn't sacrifice on quality to save money, you shouldn't sacrifice on installation either.
The fact is, instructions for installation are highly complex. Installation requires both the proper tools and the proper experience. Professional installers will not only be familiar with installing your window products, but they'll also check over their own work to ensure everything's up to the highest standards.
Improper installation can lead to a host of complications and can render even the highest quality window products ineffective. Saving money on installation might be a tempting cost-saver, but before you know it, you'll be busy repairing window leaks or dealing with uncomfortable drafts. Always choose quality when it comes to your windows.
Our certified installers have many years of experience installing windows in homes of all shapes and sizes and have become masters of their craft. You'll be able to enjoy your new windows and all the benefits they bring with peace of mind knowing they have been installed correctly and will perform at their best for years to come.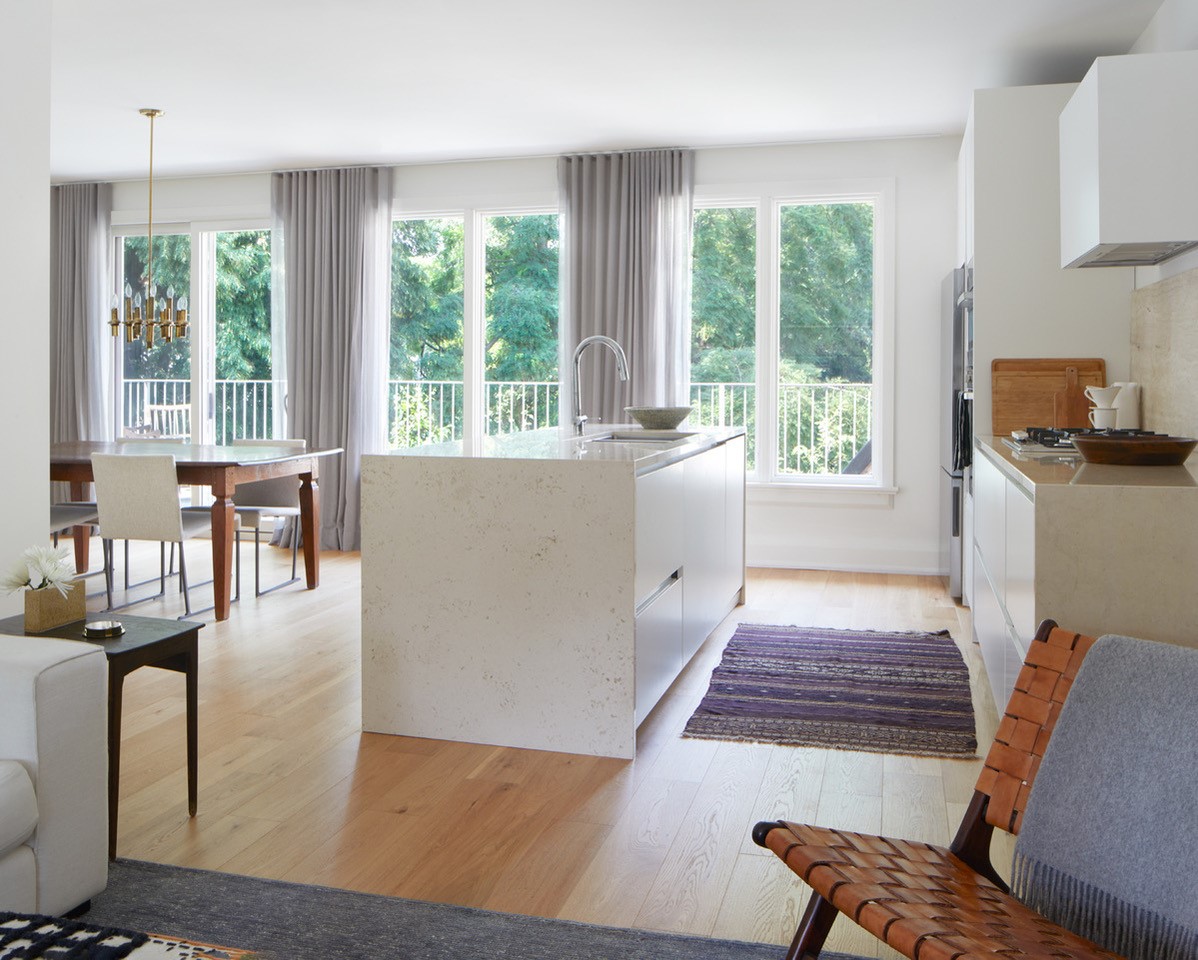 Too Concerned with Aesthetics
Windows are a vital part of your home's overall look and feel, both inside and outside, but some homeowners can get too caught up in the aesthetics of their windows while overlooking over factors. We're not saying you shouldn't place importance on how they look, but it's equally important to consider aspects like how windows function and what kind of maintenance is involved.
For example, it's hard to compete with the magnificent beauty of wood windows, especially if you love the cottage core aesthetic. But ultimately, if you're someone who doesn't enjoy home maintenance tasks, wood windows might be too much for you. Wood windows require some effort to maintain their beauty. If you're not willing to put that effort in, you should probably go with something easier to maintain, like vinyl, or choose aluminum-clad windows to get the look of wood with much less maintenance required.
Choosing windows that reflect your personal tastes and style is essential, but not if it involves ignoring other practical concerns. All the different factors, including style, material, maintenance, energy efficiency and more, should be looked at and considered when making such a significant investment. This will ensure you don't quickly regret your decision when the novelty wears off.
Not Putting Enough Focus on Energy Efficiency
Climate change is a growing concern for many, and more and more consumers are making energy efficiency a priority when choosing products and appliances, but some homeowners feel they can make those changes in other areas. After all, replacing old, inefficient windows with almost any new window is likely to be an improvement.
Making decisions to make your home energy efficient is particularly essential in places like Canada, where we experience extreme temperatures at either end of the spectrum. And when it comes to windows, choosing more sustainable and energy efficient options is not only the best choice for the planet, but it can also lead to greater cost savings on energy bills and greater comfort in your home.
Windows are responsible for up to 25 per cent of total house heat loss –30% of residential heating and cooling energy use. The less efficient the windows, the higher your energy bills will be in both winter and summer. Luckily, replacing inefficient windows is one of the most effective ways to increase your home's value, comfort, and energy efficiency, especially if done with triple glazed windows, which are designed to meet the requirements of even the coldest Canadian winters.
This also brings us back to the importance of not cutting corners when getting windows installed. Even the highest-rated energy efficient windows won't do their jobs if they aren't installed properly. Consider proper installation as an extension of the energy efficient benefits of the window because it is.
Golden Windows is proud of our commitment to sustainability and green manufacturing at every step of our processes. We are always looking to provide customers with energy efficient products of the highest quality and constantly looking for ways to mitigate the impact of our material waste and promote environmentally conscious manufacturing practices.
We make our products locally in southern Ontario as close to our customers as possible to avoid extra fuel and emissions in the transportation of our products. In addition, we source our work from managed forests and repurpose lumber whenever possible.
Another critical part of our environmental commitment is our ENERGY STAR® Canada participation among our professional products and services. We're committed to helping our customers find the right window and door products for their homes, with energy efficiency and affordability always at the forefront.
We hope that by outlining some of the more common mistakes we see people making when selecting new replacement windows, we can help you avoid making the same ones. At Golden Windows, we love helping our customers find the right windows and doors for their specific needs and preferences. Browse our website or contact us to find the ideal window for you.