When it's time to choose your new windows, you're going to hear about triple glazed windows.
These windows are gaining in popularity for various reasons, and you may hear conflicting arguments for or against triple glazed. There's no question that these windows pack a multitude of benefits in addition to their high insulation performance, which we'll go over here.
If you are serious about getting the best quality, best energy savings and best value in today's window replacement market, then you need to do your homework and draw your own conclusions.
This blog post is intended to give you an honest look at the positives of triple glazed windows while also exploring whether the added cost is worthwhile. We hope this information will help you decide which option is best for your family and your home.
How Much Energy is Lost Through Inefficient Windows
One thing window companies are keenly aware of is how much energy is lost through inefficient windows.
Heat gain and heat loss through windows are responsible for 25%–30% of residential heating and cooling energy use. The less efficient the windows, the higher your energy bills will be.
You might be wondering how exactly all this heat escapes through windows. Nearly two-thirds of the loss occurs when heat contacts inefficient window glass. Single glazed windows are the biggest offenders, so they are increasingly rare; however, this heat loss can occur in older double glazed windows. As your windows age, you may be paying to heat the air trapped between the inner and outer panes of glass (instead of your home!). The remaining heat loss is due to leaks in the frame and seals of the window itself.
The good news? Replacing your leaky windows is one of the most effective ways to increase your home's comfort, value, and energy efficiency.
High Insulation Performance of Triple Glazed Windows
You may have heard about triple glazed windows before, but let's start by explaining exactly what they are and how they work.
When talking about windows, the term "glazed" refers to the windowpanes, which is why you'll often hear pane and glaze used interchangeably. Single glazed windows have one pane, double glazed have two, and triple glazed windows have three panes. Each pane is separated by argon gas, a low conductivity, colourless, odourless and harmless inert gas fill that improves thermal insulation by reducing heat transfer.
Double glazed windows have one chamber of argon gas, whereas triple glazed hold a second chamber, which increases energy ratings.
While they have other benefits, which we'll detail later, high insulation performance is the main reason why people choose triple glazed windows. The added insulation and the associated cost-savings associated are a considerable draw for homeowners. Having that third pane and its added argon fill means it better resists heat loss and air leakage and lowers the window's solar heat gain coefficient. Say goodbye to cold draughts! Triple glazed windows meet a passing grade for even the coldest areas of Canada.
Windows with an ENERGY STAR® designation, like the triple glazed windows from Golden Windows, help you reduce your greenhouse gas emissions, keep your home warmer and save money on your utility bills.
Additional Benefits
In addition to the superior insulation performance of triple glaze, homeowners will be happy to find out the myriad of benefits they provide aside from insulation. We'll explore a few of these in this section.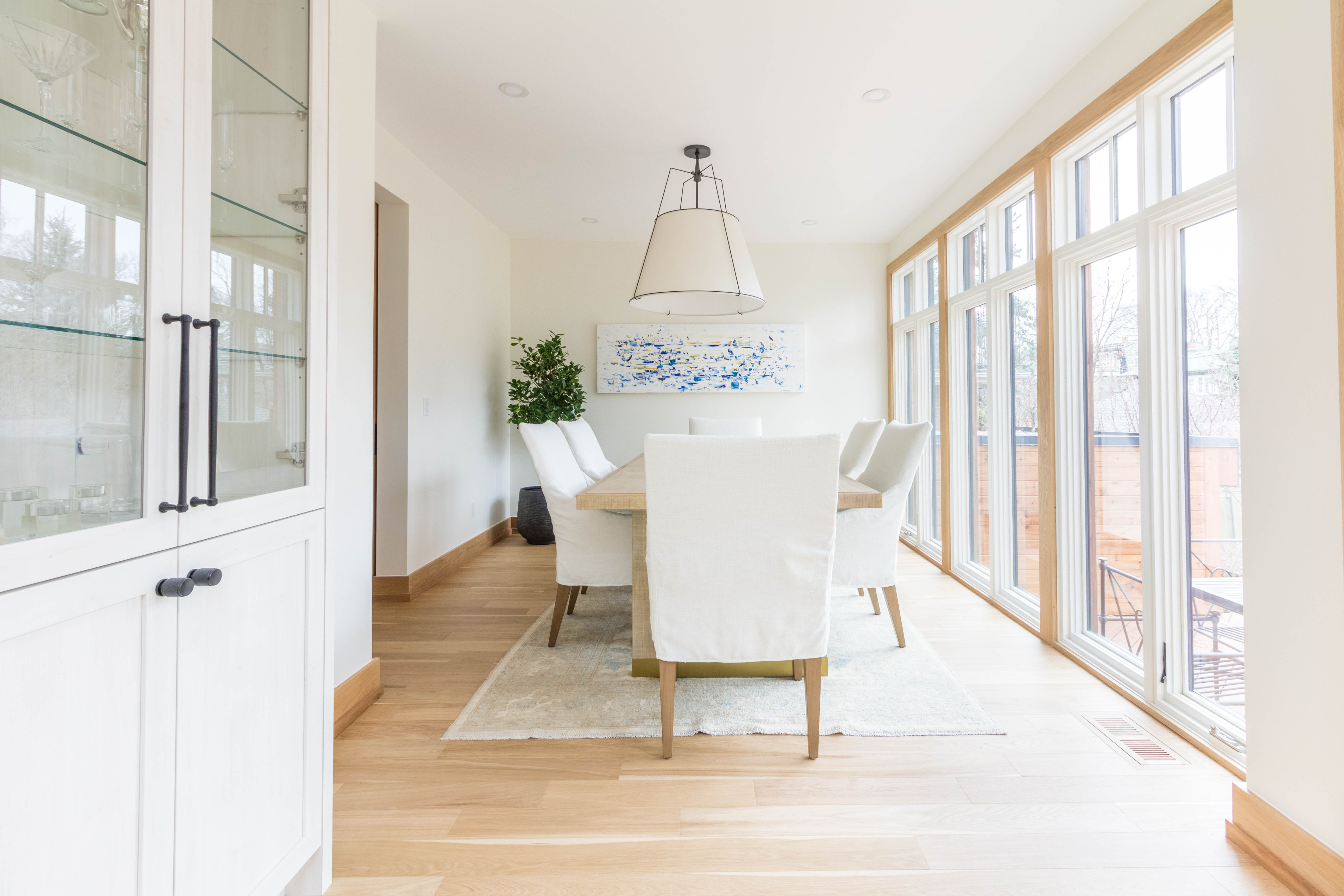 Reduced Noise
As you would expect when adding another layer, triple glazed windows further reduce sound coming from the outdoors. This is a lesser-mentioned but still significant benefit of these windows.
As traffic and activities resume to near-normal after repeated lockdowns, you might be finding yourself more aware of outside noises than you were previously. Triple glazed windows give you the peace and quiet you're seeking. If you are looking for windows that will provide a quiet place to sleep, study or work, these windows are a solid choice.
If the sound of passing traffic is a constant issue or you have a neighbour who likes to mow their lawn early in the morning, the reduction of noise pollution from these windows could prove significant while adding value to your home.
Increased Security
Due to the added pane, triple glazed windows are more difficult to break, which helps to act as a security deterrent. Their sturdiness could discourage burglars from entering your home.
While triple glazed windows alone should not be the entirety of your home security measures, if you are concerned about safety, make triple glazed windows an aspect of your overall security strategy.
Reduced Condensation
Triple glazing will reduce condensation, so in theory, this can allow you to maintain a higher relative humidity indoors during the cold months. Often, condensation occurs during colder weather when moist air inside the home collides with cooler surfaces. The moisture in the air can condense to form water droplets or even frost. The risk of condensation increases as the weather gets colder or the indoor humidity rises (or both). And one of the main causes of condensation is the availability of cold surfaces upon which moisture in the air can condense.
Since triple glazed windows, by design, reduce the heat lost from a room by conduction, the surface temperature of the room-side pane will be higher than either the single or double glazed alternatives. A higher temperature means less likelihood for moist air to form into condensation.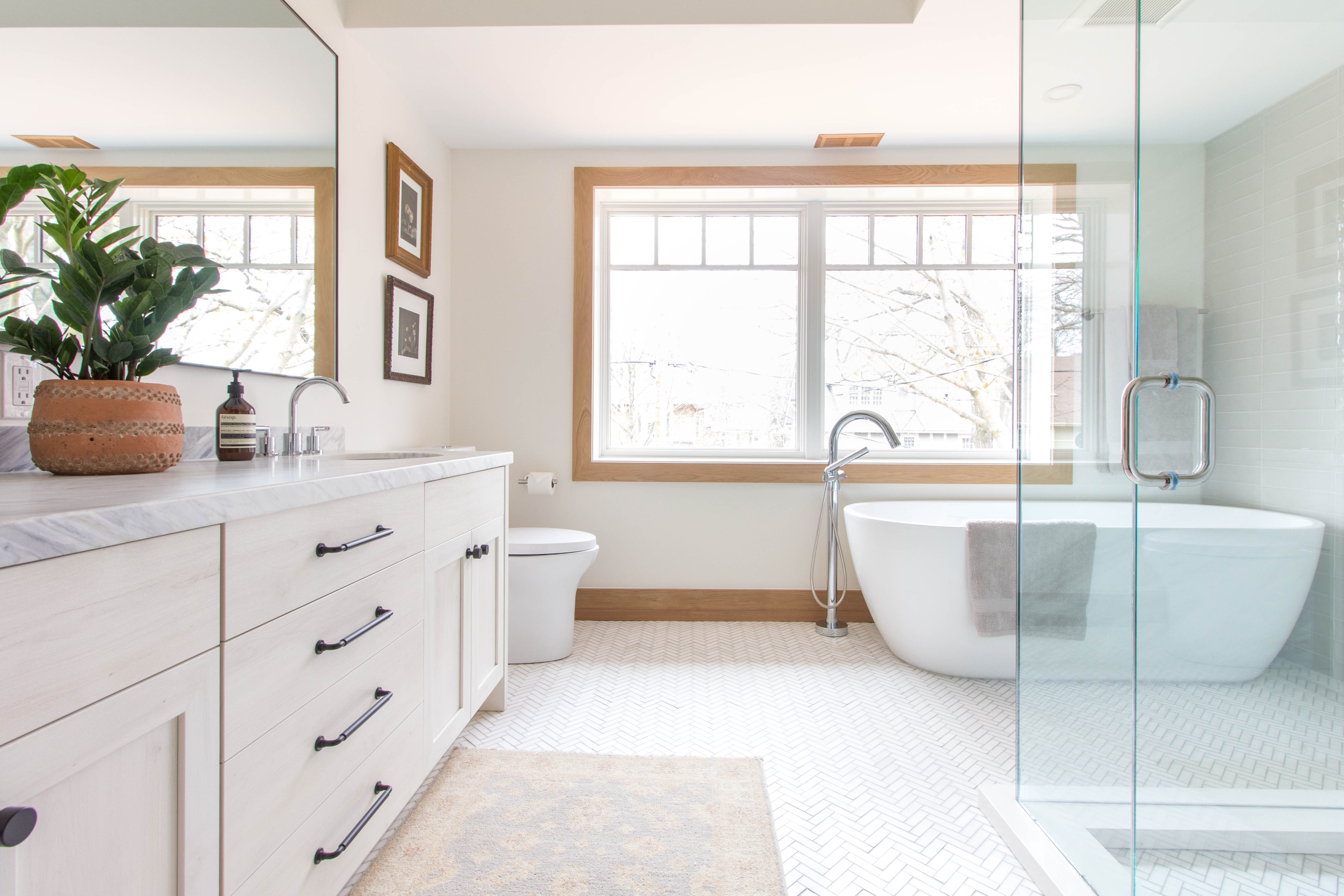 Cost vs Benefit
All of the benefits outlined above are pretty straightforward, but those benefits don't come for free. Triple glazed windows do cost more than typical double glazed windows, so they may not be a realistic option for every home.
Energy-efficient triple glazed windows help create a quieter and more comfortable home than double glazed, and they will save you money, but is it enough to justify the extra cost?
Ultimately, this really will come down to a personal decision. In cold climates like Canada's, most customers agree the cost is worth the investment. The increase in energy performance is significant, and the benefits will be felt almost immediately, with cold draughts significantly reduced, no more condensation, a well-insulated home, and not to mention a drop in your energy bills.
Types of Triple Glazed Windows
We have discussed the various ways in which triple glazed windows can improve your home: high insulation, reduced noise pollution, increased safety, and reduced risk of condensation. If you want to reap those benefits in your home, contact Golden Windows to discuss options to suit your unique home and personal taste.
Start by choosing from our GoldenVinyl®, GoldenClad® or Performer Patio Door and then browse our customization options to ensure your order satisfies your taste and lifestyle. Our triple glazed windows meet the new high standards of the ENERGY STAR® Canada program, meaning that they perform well even in the coldest corners of Canada. All three of these fantastic choices come with the following:
Choice of our standard colours: white, taupe, sable or black
Choice of 28 optional colours, or can colour match to an existing project
Four different Low Emissivity (or Low E) Options. Low E glass emits low levels of radiant thermal energy, limiting the amount of ultraviolet and infrared light coming through the glass without limiting the amount of light. All our Low E options include Argon gas.
Multiple grille options to choose from, including grilles between the glass and simulated divided lights (SDL.)
In addition to the bullet points listed above – attributes shared by all three of our fantastic options – the GoldenVinyl® and GoldenClad® windows offer further customization opportunities. Exterior Brickmould and sill nosing are available for both. And clients can choose from the standard hardware or upgrade to the Encore™ hardware system, a high-strength and high-performance multi-point locking system.
With those commonalities established, let's move on and look at how our triple glazed options differ.
GoldenVinyl® Triple Glazed Windows
If maintenance-free windows are what you're after, you'll love our series of vinyl windows. The frame is made of a sturdy vinyl compound, so it resists warping and cracking, reducing the likelihood of air leaks and bugs. Vinyl is also an excellent insulator – a perfect pairing for the triple glazed panes.
GoldenVinyl® Triple Glaze is designed with expert thermal capabilities and is available in various unique styles, including casement, awning, and fixed windows. Whether you are looking for a Colonial, Victorian, Muskoka, or custom grille pattern, our professional engineers and installers have a wide selection to choose from.
Our GoldenVinyl® windows are designed to reduce indoor condensation and improve acoustic insulation. Homeowners can choose from 30 optional and custom colours as well as a variety of hardware.
GoldenClad® Triple Glazed Windows
GoldenClad® windows are popular with homeowners who want a sturdy, efficient window that fits their rustic or chic décor. Our GoldenClad® product line offers a beautiful wood interior and a maintenance-free, extruded aluminum-clad exterior for homes.
The wood interior is available in Pine, Oak, Mahogany, or the finish of your choice. We also offer a narrow rail profile for a more modern style.
GoldenClad® Triple Glazed windows are expertly engineered windows designed to enhance comfort in the home and provide an aesthetically pleasing exterior. GoldenClad® is designed with greater acoustic insulation to help homeowners on busy streets or in busy metropolitan cities find peace and quiet indoors.
Each GoldenClad® Triple Glaze is available in custom colours, various wood interiors, and multiple grille options. Each window feature includes argon gas with a selection of four unique Low E options.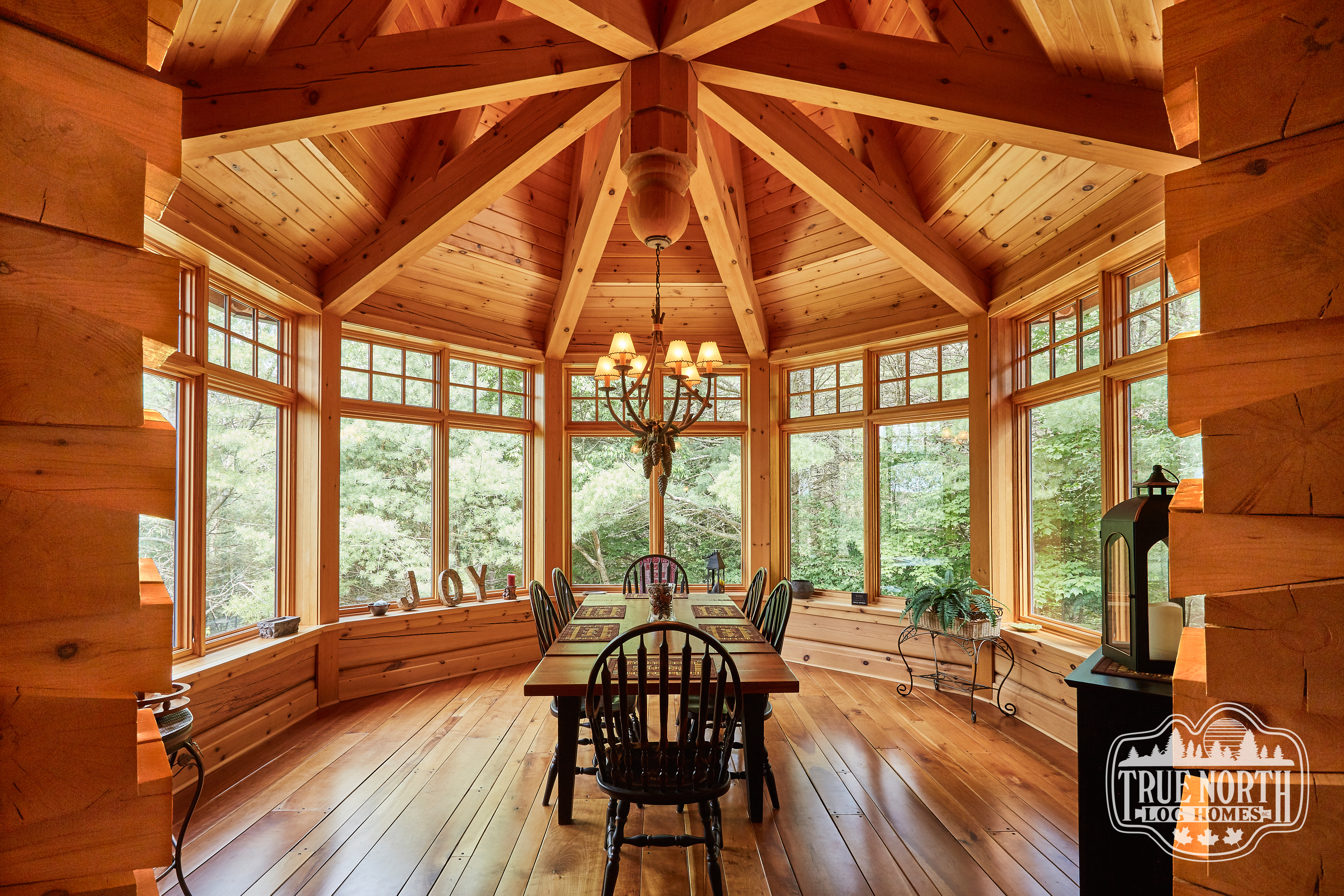 Performer Patio Door
If you're looking to replace your patio door, there's no better time to start on next summer's renovations while adding insulation for the cold winter months with the triple glazed Performer Patio Door. A gorgeous addition to any home, this exceptionally sturdy sliding door is high-performing and low-maintenance.
The Performer Patio Door comes with a wood and PVC frame for exceptional sturdiness and steel-reinforced stiles for added rigidity. Its screen door has an extruded aluminum frame and fibreglass mesh for increased service life, and the rugged self-lubricating nylon tandem panel rollers ensure easy-sliding patio doors. For added security, you can also choose from an optional twin-point mortise lock that reduces the risk of break-ins.
This is the gold standard for patio doors, and it is only available at Golden Windows.
Why Proper Installation Matters
Our triple glazed windows from Golden Windows make for the perfect windows either as upgrades to your existing windows or in a new construction home. They offer first-rate thermal performance, meaning that your house is warmer and more comfortable during the winter, lower your energy bill, reduce outdoor noise and condensation, and they can help make your home safer.
But as with any quality product, you won't get the full benefits from them if the people installing them don't know how to install windows and doors properly.
Golden Windows is an integrated design, manufacturing, and installation service, which means our Certified Installer Team has an intimate knowledge of our windows. They come equipped with the tools, know-how and experience to install these windows carefully and properly. Ensuring that there are no air leaks or gaps between the window and the wall is a skill our Certified Installer Team has honed over time.
If you want to reap the energy-saving benefits of your new Golden Windows triple glazed windows, it is imperative you leave the installation up to the experts. With years of experience under their belt, the Certified Installer Team is adept at window installation in houses of all shapes and sizes. You can have peace of mind knowing that your Golden Windows will be installed correctly and will perform for many years.