Snow is falling, temperatures are dropping, and winter is beginning. For many people, the assumption is that the metaphorical window has shut on any hope of getting new windows or doors before spring is upon us. Many homeowners assume that their house will be freezing if they go through with a window or door installation during the cold temperatures of winter.
Not only is it possible to do so comfortably, but there are also many benefits to winter installation. If you need new windows, there's no reason to wait for the snow to melt to get your replacement windows in Kitchener installed. If your windows are drafty and letting all the warm air out and cold air in, there's no reason to suffer until spring. If you're hoping to put your house up for sale come spring and want to make some investments to boost your home's curb appeal and resale value, you can get new windows and doors now and have your home ready to list once the snow melts.
Don't let wintry weather stop you from getting your new windows and doors as soon as possible. In this post, we'll take you through the benefits of winter window and door installation, how weather can affect the timeline, how we keep your home warm and comfortable during installation, the process of winter window and door installation and why you should consider it.
Why Winter is a Great Time to Buy New Windows
With the snow starting to fall, you might be wondering if you're just out of luck on window replacement until spring. Good news! Not only can winter window replacement be done, but it can also be done comfortably. Plus, there are several benefits to installing your windows in the winter.
The late fall and early winter seasons are generally less busy than other times of the year. Often homeowners choose to install windows when temperatures first drop in early fall, as they notice problems with inefficient windows. Another popular time is early spring after the winter is behind them, and people are looking ahead to home renovation projects.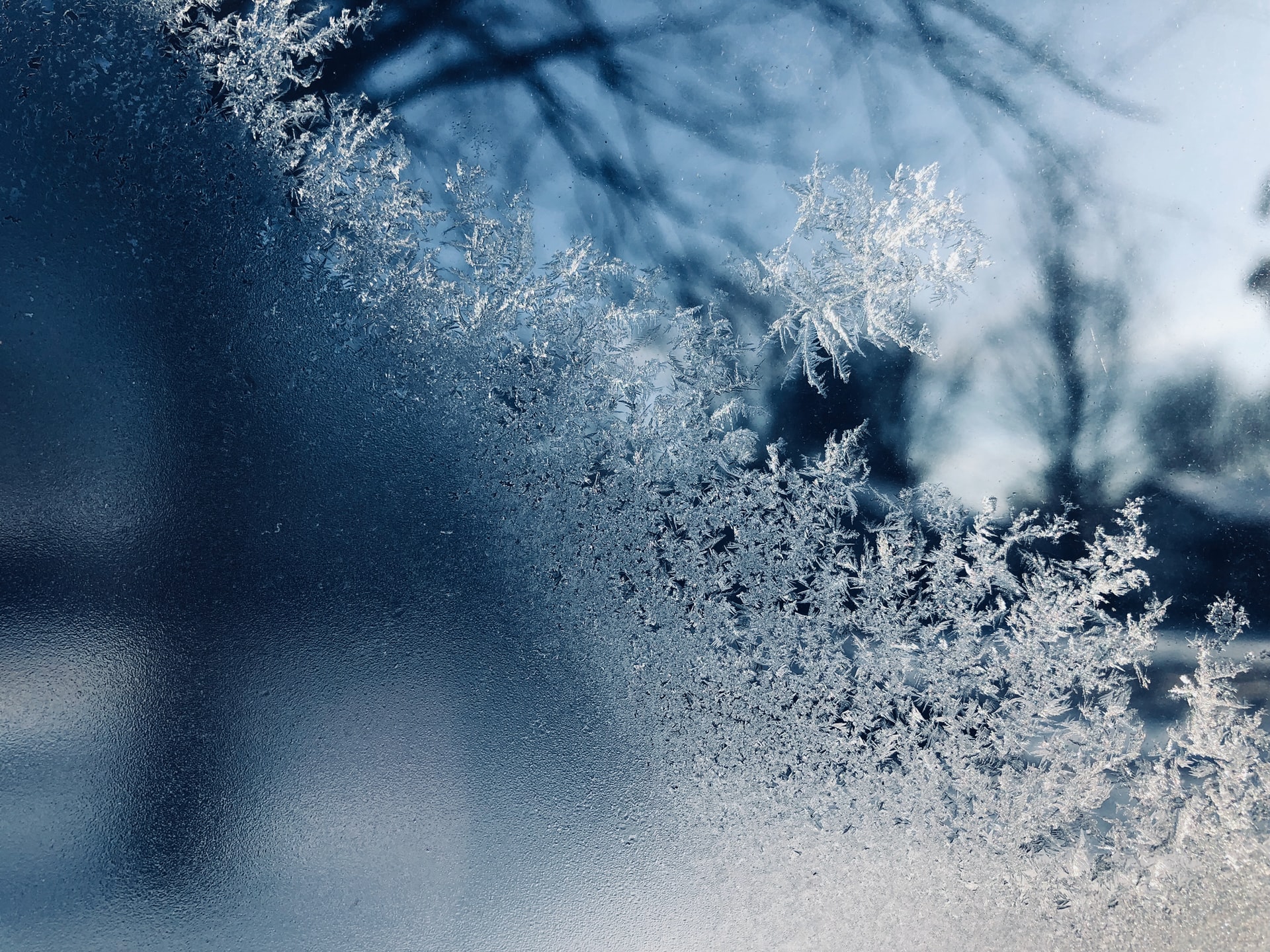 By choosing winter, you can avoid the rush and get your windows installed in the off-season. Getting your windows at a less busy time means wait times fall, and there's often more flexibility in scheduling, so you can get your installation done sooner. Many companies also offer discounts and specials during the winter, making it an excellent time for you to get your windows and doors installed. There are also fewer delays in manufacturing, shipping and installing.
Avoiding the rush is even more of a factor now. The pandemic has caused supply shortages that still haven't smoothed out. Add that to increasing demand for home renovation projects. According to a Business Wire report, home renovation loan applications saw a 30 per cent increase from the first to the second quarter of 2021, and there are no signs that home renovations will slow down anytime soon. Therefore, homeowners should plan ahead and order their windows and doors well ahead of schedule.
Energy Efficiency
If you're noticing an increased chill in your home as temperatures drop, you may have a problem with your windows and doors. Winter is an excellent time to gauge whether your windows are working correctly. If they're not, there's no sense waiting until spring. Getting new windows installed now will solve your winter window issues and make your home more comfortable for the rest of winter, and help with your home's energy efficiency by reducing heat loss.
In addition to leaks and drafts, cold weather is also when homeowners notice other issues with their windows. If your windows are collecting condensation and freezing regularly, you might have a broken seal, a problem that likely can only be fixed with new windows.
As the best triple glazed windows manufacturers, we know these windows have a high insulation performance that meets the demands Canadian winters put on them. Add to that the fact they reduce condensation, increase security, and reduce noise, replacing your windows are an investment you won't want to put off.
What Affects Winter Installation
No matter what the experts predict, we never really know what kind of winter we're going to get. Some years we have a blanket of white snow in early November, and other years we don't get snow until well into January. More often than not, the weather is just a bumpy roller coaster ride, and we never know what's coming up next.
This unpredictability can affect winter window installation. While our professionals can handle installations in many weather conditions, customers choosing a winter installation need to be flexible with delays because of adverse weather.
Safety
Most importantly, the safety and wellbeing of our installers and customers is always top of mind, and if weather conditions are too harsh, we'll never put our installers in harm's way. Typically, installations won't be performed when temperatures reach -20°C with the windchill and lower and cannot be completed during hard snowfall, rain, or severe wind conditions.
This isn't a significant issue for most people, but it's something we always make sure our customers are aware of early on in the planning process. If your installation is delayed, we will always work hard to find a new date that works for you, and more often than not, your windows are often still installed much sooner than they would be during the peak spring and fall seasons.
Snowfall
It can be surprising to learn that when you move forward with winter installation, window companies are not responsible for snowfall removal. As they will need access to the exterior of the windows, homeowners will need to make plans on their own to remove snow and ice from these areas. This makes your installers able to do their work in a safe environment.
Myth Dispelled: Caulking
As we mentioned, many people have some misconceptions about winter installation. Some people believe caulking can't be used for winter installations. However, there are different types of caulking suited to all sorts of purposes, and there are types that are made to perform at their best in cold temperatures. We will always use the best materials for the job in any weather conditions. While we switch to materials that work better in the freezing temperatures, once temperatures go down to -20°C and lower, materials become too brittle and difficult to apply, which is one of the reasons we typically don't install at those temperatures.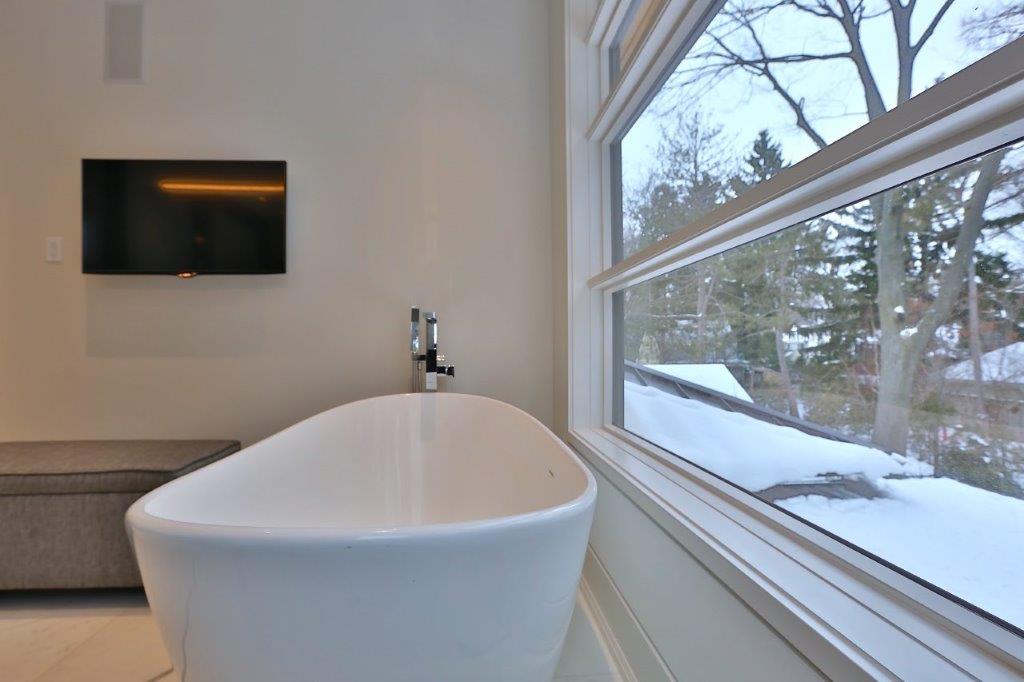 Myth Dispelled: Expanding Windows
Another big myth many homeowners worry about is that having windows and doors installed in the winter will mean they will expand when the weather gets warm during the summer. There's no need to worry. Quality window materials are designed to endure harsh temperatures at both the hot and cold ends of the spectrum and won't create future problems when the weather changes.
How Installation in Winter is Done
Believe it or not, the process of London Ontario windows and doors installation in the wintertime is quite similar to summer installation. It begins the same as any installation process. Golden Windows offers a free quote. Our sales representative will visit your home during your scheduled appointment time, takes measurements, answers all of your questions, and discusses window and door options with you. They will also look at the types of windows required, any structural issues, or other problems that might surface during the installation process. After this, we will provide you with a quote. Then we can book a convenient time for you for a final measure before placing the order.
The Process
Our installers know how to keep disruptions to a minimum and will work to make your home comfortable throughout the process. To keep your house warm and keep energy consumption low, a winter installation typically involves working on one window at a time. Your installer will ultimately begin and finish one window installation before moving on to another. We also keep the door shut to the room with the window being worked on to prevent heat loss in the rest of the house.
In larger rooms or areas of the home with no doors, as is common in open floor plan homes, we can erect temporary plastic walls from floor to ceiling to keep the cold air from escaping and making its way through your home. Our installers also bring booties for their boots and drop cloths to cover floors and carpet to avoid tracking snow, slush or mud into your home. As always, they will clean up any mess they leave behind.
These extra steps add some preparation and time to your winter installation. However, they are essential to ensure minimal disruption to customers. Overall, the project will still be done quicker than in the peak seasons due to reduced wait times in winter.
And just as winter weather makes it easier for you to spot problems with your windows, it's also easier for installers to ensure any problem areas are sealed and fixed. In colder weather, it's easier to see the signs of moisture from recent leaks and identify quickly what area the problem may be coming from. If you had significant leaks, you would see a noticeable improvement in the comfort of your home when you get new windows, and likely an immediate improvement to your energy bills as well, making you wonder why you ever considered waiting.
Benefits of Having the Same Company Manufacture and Install Windows
Doors and windows are a significant investment, and it's essential to carefully consider all your options when it comes to style, material, colour, glass type, and more. After carefully picking out your perfect doors and windows, the worst thing that could happen is them not being installed correctly, and therefore, they are not performing at their best. Ultimately, if they aren't correctly installed, you won't gain all the benefits they provide.
Luckily our installation professionals at Golden Windows know our products like the back of their hands. They have plenty of experience and know how to install windows and doors from Golden Windows no matter the weather, so you can be confident knowing the quality windows or doors you've chosen will function at their absolute best.
If any issues with your windows ever come up, you can request window services from us, and we'll be happy to help with whatever you need. Contact Golden Windows today to discuss options for your new build or home renovation.