With fall right around the corner, replacement windows are on many homeowners' minds. Not only is Canada gearing up for a chilly few seasons, but we're also gearing up for what could be an unconventional year ahead.
With the possibility of further stay-at-home measures down the pipeline, we have to contend with the possibility of spending even more time indoors this fall and winter. To ensure your home is safe, efficient, brightly lit and comfortable, you may be considering new windows.
Like most home decisions, there are push and pull factors to consider – reasons to get rid of your old windows, and reasons to embrace new ones. On the "push" side of things, your old windows may not be operating as effectively and efficiently as you would like, and so you understand that it's time for a replacement. On the "pull" side of the equation, you might desire more energy-efficient windows, windows that add more natural sunlight, or ones that better suit the aesthetic of your home.
For most homeowners, the decision to replace windows is a mix of the two. In this article, we will take a deep dive into the process of window replacement. When should you replace your windows? What are some reasons for embracing new window installations? And how should you undertake the process?
As Canada's premier window and door company, with decades of experience manufacturing premium doors and windows in Kitchener, Ontario, we encounter these questions frequently. Luckily, you're in good hands. If you're consider making the replacement this fall, read on.
When to Replace Your Windows
First, let's discuss when to replace your windows. Consider these the "push" factors – reasons to get rid of your old windows.
The Tell-tale Signs it's Time for a Change
Broadly speaking, you should expect three things from your windows: efficiency, function and operability. If your windows aren't making a passing grade in those three categories, it's time for a replacement.
There are a few signs you can look out for to determine the efficiency, function and operability of your windows. Firstly, pay attention to your energy bill. Have you noticed, over the past few years, a gradual increase in the cost of heating and cooling your home? According to Natural Resources Canada, "windows, doors and skylights can be a significant source of energy loss in your home – up to 35%." If you are paying more now for energy than you were several years ago, the culprit may be inefficient windows.
Another way to determine if your windows aren't functioning satisfactorily is to perform a draft check. Drafts, or air leaks, occur when a window is improperly sealed. Drafts can be a sign of an insulation problem or a problem with the hardware of your windows – either way, they should be cause for concern. Drafts can lead to excessive energy loss, costing you more money and leaving your interior vulnerable to the chilly winter weather.
To perform a draft check, hold a candle up to the edges of the window. If the candle flickers, there's a good chance your window has an air leak.
Of course, a candle isn't always necessary – sometimes, all you need to spot improperly functioning windows are your two eyes. Look for cracks, faulty caulking, worn weather stripping, warped window frames or cracks in the glass. These should be readily apparent, and they should signal that it's time for a change.
Lastly, decreased operability is a tell-tale sign that it's time for a change. Are your sliding windows a pain to open? Do the latches on your casement window stick when you try to move them? Do you find yourself having to jam that awning window closed? Some hardware issues may only require a quick fix, but others can signal a greater issue. If you're unsure, call the professionals at Golden Windows for expert advice.
Age Is an Important Consideration
Different manufacturers and window styles have different lifespans, but the general average you can expect is 25 years. That doesn't mean the windows will fall apart the moment they turn 25, nor does it mean you can expect them to be pristine up until that point. Window issues can typically start appearing between 15 and 25 years of age.
Nevertheless, the age of your windows is a good criterion to consider. If your windows are between 15 and 25 years, you may want to replace them, just to be proactive. If your windows are over 25-years-old, they presumably do not operate smoothly or efficiently any longer, and you should call Golden Windows to replace them.
They Just Don't Look Like They Used to
Finally, a valid "push" reason for bidding farewell to your old windows is that they don't look like they used to. In addition to manufacturing and installing, Golden Windows designs all of its windows, so we understand the importance of aesthetics. If your windows are beginning to look dated, or if they no longer match your taste, lifestyle or the architecture of your home, consider replacing them.
In summary, if you notice your energy bill increasing; if your windows have drafts, visible faults or difficult-to-operate hardware; if your windows are getting up there in years, or you just don't like the look of them anymore, it may be time for a replacement.
Why Replace Your Windows?
Those are the reasons to get rid of your old windows. Now, as we address why you should replace your windows, we'll discuss the "pull" factors. What entices homeowners to embrace new windows?
Reduce Energy Consumption
It's impossible to escape the headlines about climate change and the human impact on the environment. The reality of personal carbon emissions has hit home (literally) for many homeowners, and we're seeing a positive trend toward carbon footprint reduction. One of the most significant green changes a homeowner can make is to replace their windows with energy efficient alternatives.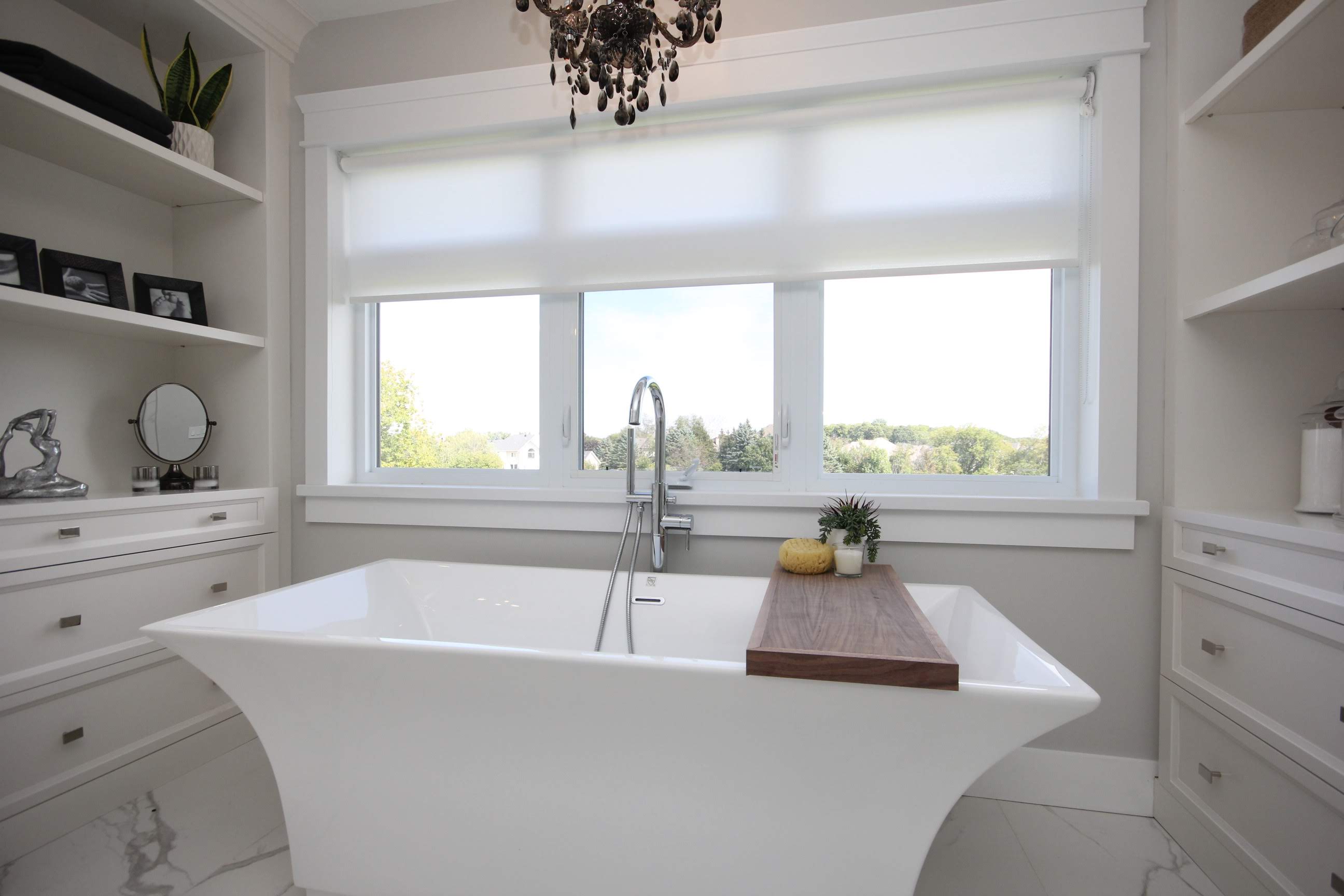 At Golden Windows, we're proud to offer top-tier energy-efficient products. Just last month on this blog, we featured an article about our ENERGY STAR® participation, and explained some of the criteria that go into energy ratings. If you're curious about the energy efficiency of your windows, or feel strongly about reducing your footprint, we suggest giving that article a read.
Save Money
As mentioned above, Natural Resources Canada notes that windows, doors and skylights can be a significant form of energy loss in the home; they also mention, in that same report, that "replacing all of your windows with ENERGY STAR® certified models can save you an average of 45% on your energy bill".
That's money that goes directly back into your pocket, to be used for more important things, like family fun. Rarely will you find changes that help make your home greener and save you money, but window replacements can. Check out our triple glaze windows, which provide high insulation performance, as well as increased security and reduced sound transmissions.
Brighten Your Home
Recently, we featured an article on the blog about brightening your home with new windows, skylights and doors. In it, we discussed the health benefits of natural light: its provision of vitamin D and serotonin, as well as its positive effects on our sleep schedules. We also discussed the positive impact natural light has on resale value, as many prospective homebuyers list it as a top feature they look for in a home.
Replacing your windows is a fantastic way to increase your home's natural light. Install bay or bow windows to allow for multi-directional sunlight, and to add depth and loftiness to a room. Choose architectural and picture windows for floor to ceiling sunshine, or to tailor-design your windows to your home's unique architecture. Or add skylights to make your home brighter throughout the day.
Increase Curb Appeal
First impressions matter, which is why many homeowners are interested in curb appeal. Put simply, curb appeal is the attractiveness of your home as viewed from the curb, either by passers-by or guests. Increasing your curb appeal can make it easier to sell your home when the time comes. Even if you don't plan on selling, it's a terrific way to express your pride as a homeowner.
To boost curb appeal, think about the first things that people see – your yard, the exterior wall, and of course your windows and doors. If your windows are cracked, peeling, dented or dated, it can adversely impact your home's curb appeal. For beautiful new windows and doors that are designed and manufactured in Canada, choose Golden Windows.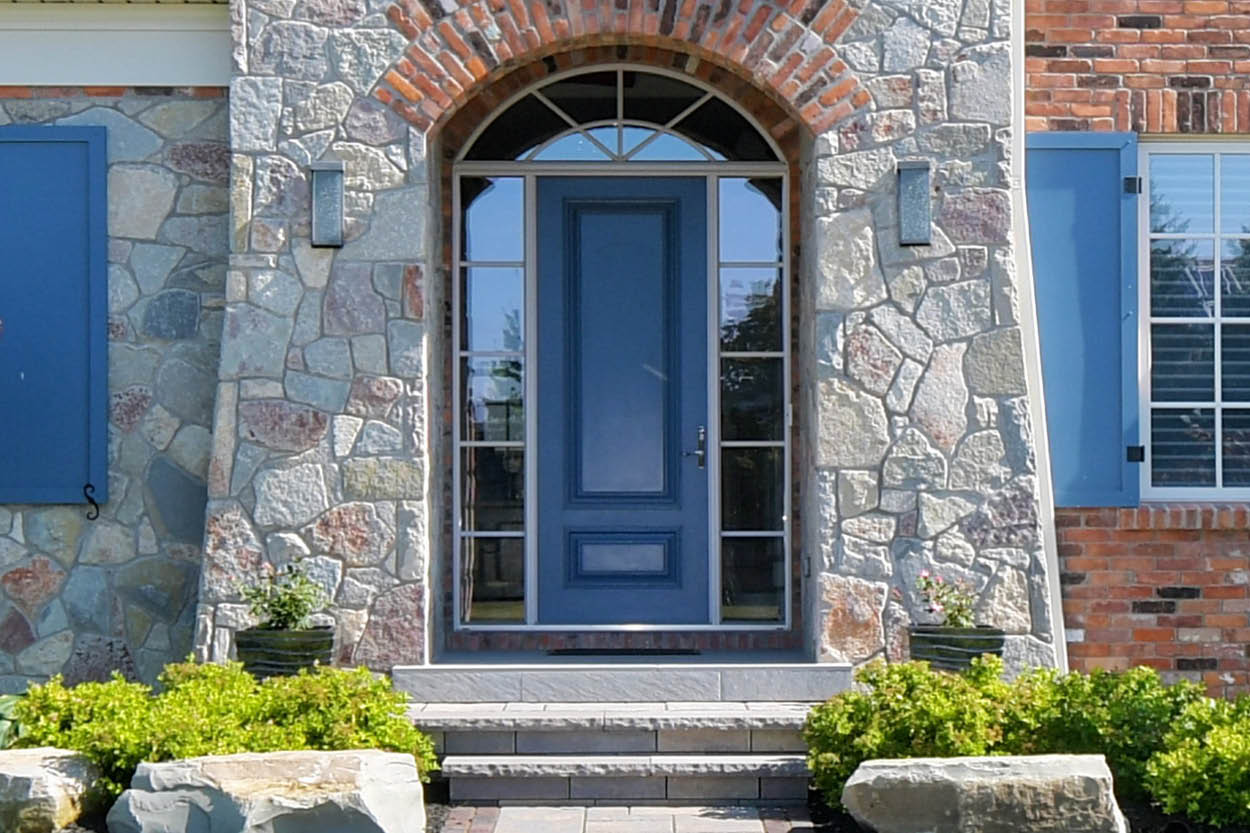 Why replace your windows? To summarize, new windows can make your home greener, reduce the cost of your energy bill, add much-needed natural light and increase your home's curb appeal.
How to Replace Your Windows
Having discussed when and why to replace your windows, let's talk about how. You've made the exciting decision to upgrade your windows, and now it's time to turn your attention to choosing and installing them. In this section, we'll cover a few window styles to choose from, as well as how to have your new windows installed.
Choosing the Perfect Windows
Choosing replacement windows is as easy as it is fun. Not only do you get to pick from a variety of types, but you also get to customize the look of your windows. To start, check out all our window products on our website and decide which type suits your needs best. Here's a quick rundown of our incredible window styles:
Awning: Made with hinges at the top, awning windows open outward, allowing for superb ventilation regardless of the weather.
Casement: These windows swing outwards from the side and open completely, which allows for great natural airflow. A classic style, they look great in just about any room.
Hung: Made with operating sashes that move up and down, hung windows allow for ventilation on the top, bottom, or both. Since they open inwards rather than outwards, they are an ideal choice for rooms that face walkways or other tight spaces.
Slider: Horizontal in design, they come with sashes that slide back and forth rather than up and down like hung windows.
Bay & Bow: Bay windows are typically (though not always) created with a large picture window in the center and two smaller casement windows on either side. The side windows extrude from the exterior wall at 30° or 45°angles towards the middle window, creating a boxed look. Bow windows are simply semi-circular bay windows. Both bay and bow windows add depth to a room – you can easily transform the new space into a quiet, bright reading nook.
Architectural & Picture: These windows are typically custom-made and used to add a particular design or feel to a home. Picture windows are often large, striking windows offering unobstructed views of your surrounding property. Architectural windows are available in unlimited range of shapes and sizes to match the style of your home.
Once you've chosen your window style, you can customize your windows with a variety of colour options, glass and grille options, hardware finishes and optional accessories.
Installing Your New Windows with Professional Help
With your perfect windows picked out, you need to find the right contractor to install them. For expert installation, turn to the manufacturers themselves.
Window manufacturers, like Golden Windows, know their products inside and out. They will ensure that the windows are properly installed, and that the customer is satisfied.
To get the ball rolling, set up an appointment with a Golden Windows sales representative, who will come by your home, at your convenience, to take measurements. During this time, you can review the available styles, colours, grille patterns, etc.
When you are ready to place your order, a Golden Windows Installer will re-visit your home to finalize the measurements and set-up an installation date. The installation team are certified experts with plenty of experience installing Golden Windows products. They are also dedicated to customer service and customer satisfaction, meaning you can rest easy knowing you're in great hands.
If you are interested about window replacements, but are never quite sure when to get them, why to get them or how to get them, hopefully this article has helped. If you have any remaining questions about window installations, don't hesitate to call and speak with one of our expert sales representatives.