Your home is more than a place to rest your head at night. It's a sanctuary, a place to raise a family, to make memories with friends, and so much more. When you enter your home, you want to feel safe and secure no matter what.
When we think of the word healthy, we tend to think of our own bodies — what we eat, how much exercise we are getting every day, what medications we're taking — but we don't often think of the word in relation to our home. In reality, your home requires its own kind of health and wellbeing to operate effectively.
Maintaining a healthy home is no small feat — it requires your time, attention, and care every day. There are several ways to ensure your home is as healthy as it can be from the inside out. Not sure where to begin? That's where Golden Windows comes in. We are an experienced Kitchener window manufacturers celebrating 60 years in business. We've helped our customers revitalize their homes through trusted high insulation performance products and professional installation.
In this article, we will explore the ways in which any homeowner can transform their home through simple repairs and installations. With these tips and resources, your home has the potential to run more efficiently than ever.
Increase Your Energy Efficiency
Energy efficiency is more than a trend. It is becoming a necessity among everyday consumers and homeowners. Energy efficiency is a crucial component of the products and services that we use in our daily lives, from hybrid vehicles to LED lightbulbs.
The goal of energy-conscious products is to reduce the amount of energy these products produce, which directly correlates to air pollution and can help protect the planet. When it comes to the home, energy efficiency is quickly becoming a priority among today's homeowners.
One of the most important factors when considering how efficient your home is currently running is the state of your windows. When installed correctly, replacing your windows with the latest energy-conscious models benefits both your wallet and the overall wellbeing of the planet.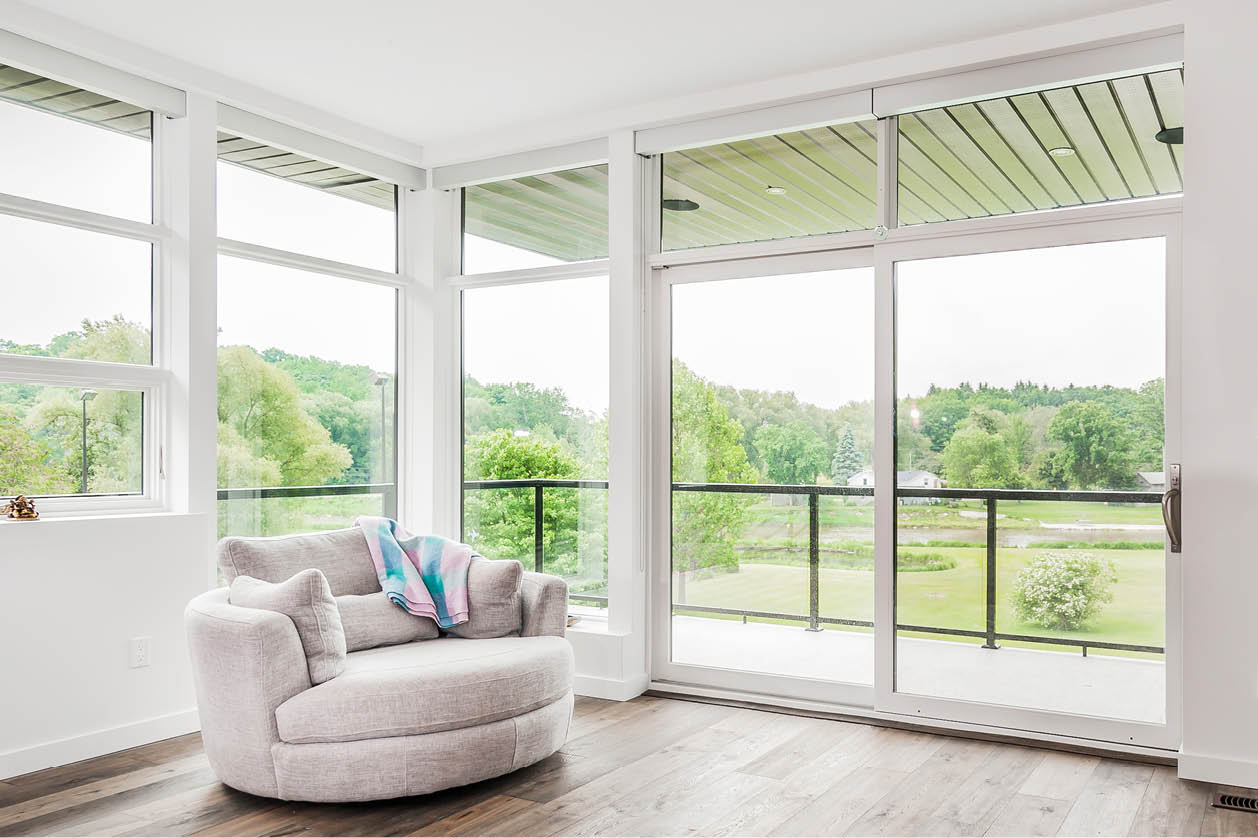 Energy Efficient Windows
An energy efficient home can reduce unnecessary non-renewable energy usage and lower greenhouse emissions, and that starts with the windows in your home. When your home is running without these features, you are spending more money on your hydro bills and wasting unnecessary energy.
The first step to rectifying this is by installing new energy efficient windows throughout your home. These windows are designed to keep the internal temperature of your home comfortable throughout the seasons while simultaneously keeping unwanted heat or cold temperatures outdoors.
The Benefits of Investing in Energy Efficient Windows
In Kitchener and throughout Southern Ontario, homeowners are looking for ways to improve their home's wellbeing and functionality. The first step is replacing their dated and inefficient windows with the latest energy-conscious styles.
There are significant benefits to upgrading the windows in your home, including:
Lower Hydro Costs: In extreme temperatures, your home's air conditioning and furnace will overcompensate if there is an imbalance of temperatures throughout the house. Investing in modern window treatments is an excellent way to reduce your home's reliance on those units by adequately insulating the areas where drafts occur.
Increased Light: Energy efficient windows can transform any space by allowing additional light to any room without affecting the temperature of the space. They'll prevent heat from accumulating from the sunlight through argon gas infills and the overall thickness of the windowpane. For this reason, homeowners often look for triple glazed windows in Canada to maximize their light without compromising their comfort.
Maintains Furniture Quality: When direct sunlight enters a room, it can negatively impact the quality of your furniture and flooring. Older windows will often cause premature fading and ageing to the items inside your home. With energy-conscious windows, the light that enters your space is filtered, ensuring everything from the furniture to the artwork is perfectly preserved.
Window Energy Ratings
When it comes time to select your new windows, you are probably wondering what window energy ratings are and how they affect your decision. The energy rating of any modern fixture in the home, including windows, is essential. The purpose of window energy ratings is to identify a product's overall energy performance. In Canada, the Canadian Standards Association (CSA) A440.2 standard or the National Fenestration Rating Council are the accredited bodies used to determine the energy rating of windows, doors, and skylights — including the models we offer here at Golden Windows.
Golden Windows is proud to include Energy Star participation among our professional products and services. We're committed to helping homeowners across Southern Ontario find the right window and door treatments for their homes, with energy efficiency and affordability at the forefront.
Trust Golden Windows for Professional Window Installation
When it comes to optimizing the wellbeing of your home, it starts with your windows. Upgrading the windows in your home improves insulation so that you can regulate temperatures indoors no matter the season. Adequate insulation creates a ripple effect throughout the home and reduces the pressure on your air conditioning and furnace, which in turn saves you money on your utilities every year.
For 60 years, we've helped Canadians transform the functionality and safety of their home by installing the highest-quality window treatments using materials sourced from trusted suppliers. We expertly install our selection of energy-conscious windows to your satisfaction. With our help, your home is a healthier and happier place.
To see our products on full display, check out our gallery for inspiration. We offer a range of unique styles, including:
Skylights: Designed to improve sustainability and energy efficiency in the home by adding more natural light from the roof of the home.
Casement Windows: Open completely and allow maximum natural light into the home.
Awning Windows: Open from the bottom outwards for direct natural airflow.
Bay & Bow Windows: Three (or more) sided windows that extend from the exterior wall of the home, allowing excess light into any space.
Single/Double Slider Windows: Sashes that open from one or both sides, allowing for additional airflow and easy maintenance.
Single/Double Hung Windows: A versatile style with a sloped sill — available in single or double styles with customizable features.
Architectural/Picture Windows: Available in an unlimited range of shapes and sizes to perfectly match the aesthetic of your home with virtually zero maintenance.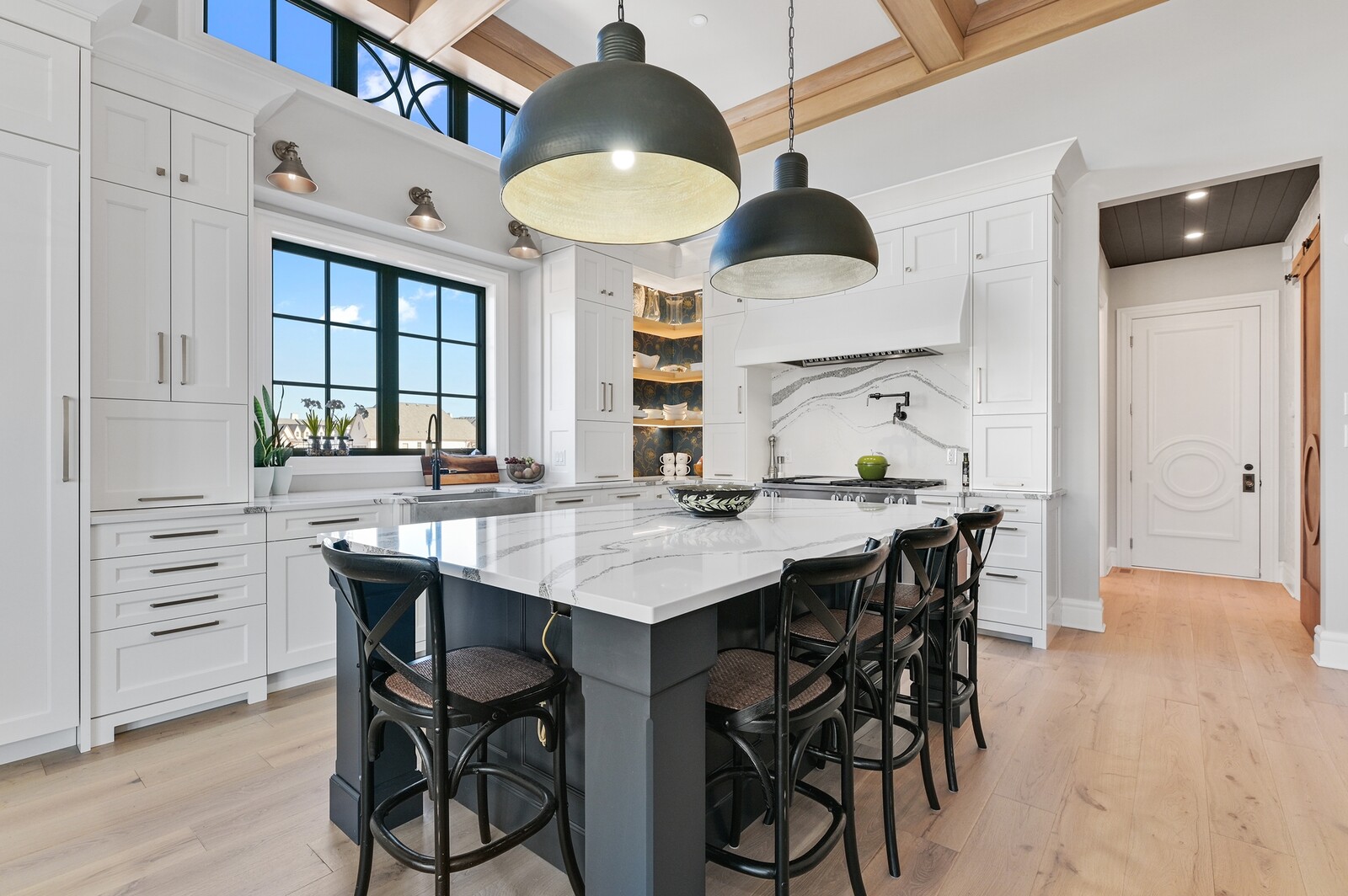 Upgrade Your Home's Insulation
When it comes to the exterior of your home, the doors you select can have a significant impact on its functionality and wellbeing. Both your front and rear doors are important structures to consider as they can determine the quality of insulation available inside the home.
Adequate insulation and energy efficiency go together. They keep the temperatures inside the home regulated for maximum comfort and minimum costs. Canadians are familiar with changing temperatures and extreme weather conditions. Installing new doors is a great way to assess your current insulation capabilities and select the material best suited to your home.
The Benefits of Investing in Energy Efficient Doors
Energy efficient doors are engineered and designed to maximize comfort and minimize costs for homeowners in Kitchener and across Southern Ontario. Using trusted materials and quality construction, adding new doors into your home offers long-lasting benefits, including:
Upgraded Insulation
When your home is adequately upgraded, your air conditioning and furnace do not have to work overtime to regulate the temperature throughout the home. At Golden Windows, our expertly engineered entry and sliding doors are designed with proper drainage and insulation to eliminate drafts and increase comfort in the home.
Low Maintenance
One of the key benefits of upgrading your exterior doors is the minimal maintenance and cleaning required. Periodically, wiping down the glass and frames of your new doors with mild soap and warm water is enough to keep dust and dirt out of your home.
Reduced Costs
A well-insulated home requires less energy to function and, in turn, can help homeowners save money on their hydro and heating bills.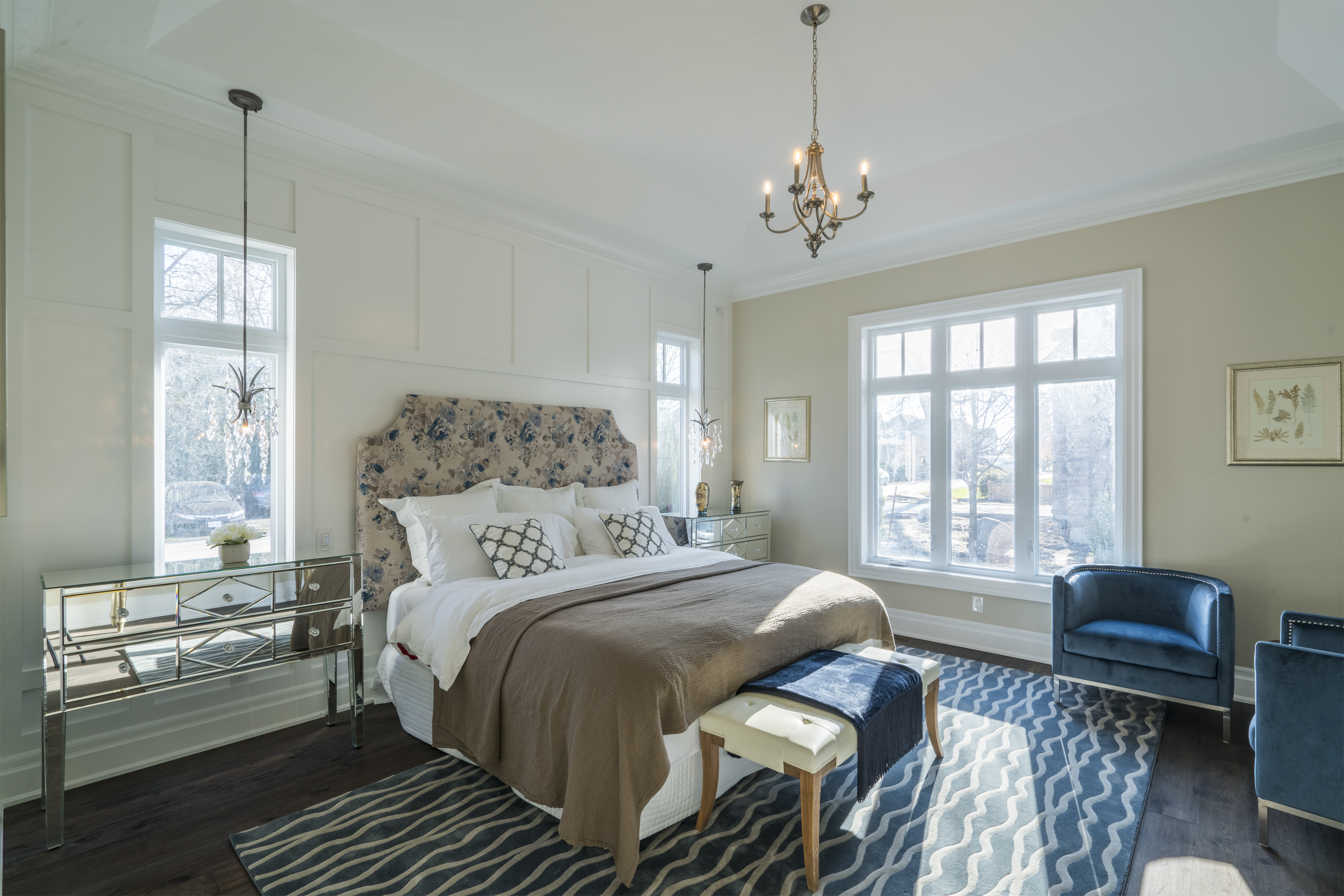 Find the Right Door for Your Home with Golden Windows
At Golden Windows, we have the resources and expertise to help you find the perfect doors for your home. With our industry insight, we will ensure your home is optimized to its full potential and provides the comfort and functionality you need to feel secure.
We offer a wide range of energy efficient doors to match any home style — from colonial to farmhouse and everything in between.
Golden Windows Entry Systems
Our innovative entry systems are designed to provide security and comfort without sacrificing style. We eliminate the need for unnecessary door sweeps with our efficient drainage systems. Each of our Kitchener engineered doors is available in a variety of colours and materials for maximum customization.
Golden Windows Sliding Doors
Professionally installed sliding doors add a layer of sophistication and convenience to any home. Our line of sliding doors is engineered using the highest quality materials with reinforced construction for optimal function and longevity. Their energy efficient performance ensures your home is equally as comfortable as it is affordable.
Net Zero Homes
Each year, there are new and innovative ways to develop homes to better adapt to the current energy climate. Over the past few years, Net Zero has become a popular choice among modern homeowners.
What exactly is Net Zero and how can it benefit your home? A Net Zero Home is designed and engineered to lower your home's energy needs to a minimum. These homes include on-site renewable energy systems, which allow the house to produce the same amount of energy it consumes each year.
A Net Zero Home is considered energy-autonomous in many cases, though it can connect to the electricity grid. When the home is producing more than it needs, it can allocate that electricity to the grid and can take that electricity back when the demands of the home exceed the electricity it is able to produce on-site.
The Benefits of Net Zero Energy
Net Zero is an innovative solution to energy dilemmas facing today's homeowners. There are several benefits to incorporating this style of building into your new construction or your existing home:
Reduced Costs: Net Zero Homes lower energy-related costs and protect the home against future increases.
Resilience: Net Zero technology is known to be more resilient. They can offer protected shelter during power failures and operate with very little energy, keeping your family safe and warm.
Environmental Protection: Net Zero Homes can reduce the impact of your home on the environment by reducing energy-related toxins into the air, water, and on the land.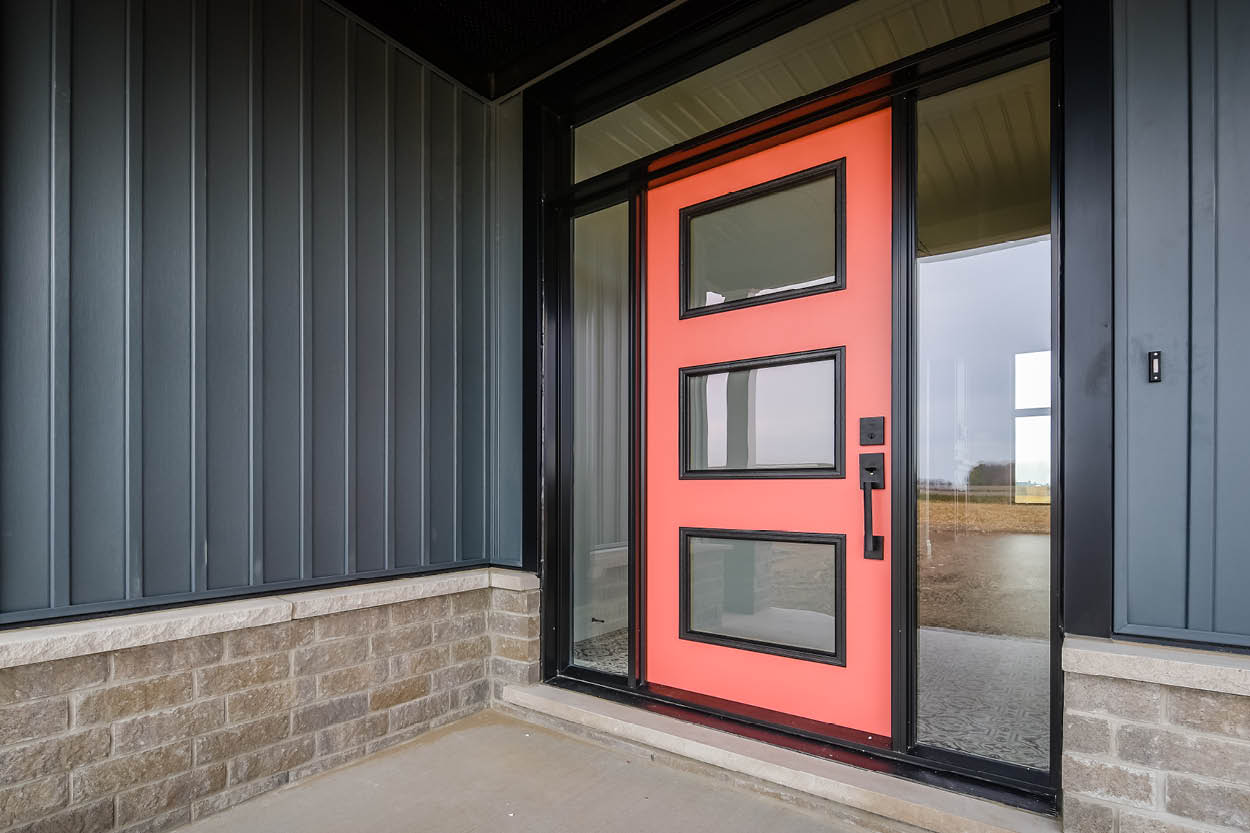 Optimize Your Home's Wellness with Golden Windows
Golden Windows is Kitchener's premier window and door supplier 60 years of industry experience. As a family-owned and operated company, we are committed to providing the highest level of service to homeowners across Ontario.
We know how important it is to feel safe and healthy in your home, and that is why our selection of windows and doors are engineered to provide energy efficient solutions. We use the latest technology to produce aluminum, vinyl, and wood that we then turn into quality window and door treatments for any style of home.
We are proud to be one of the select window and door companies in Kitchener with ISO 9001 accreditation, which allows us to provide industry-leading lead times and efficient delivery. We believe in optimizing your home's wellbeing, and that starts with quality windows and professionally installed doors.
Contact us today to learn about our products or receive a professional quote. Your home's wellbeing starts with Golden Windows.