Some people love the cold weather and all it brings: winter sports, thick sweaters, roaring fires and how the world looks with a fresh blanket of snow. Then there are the people who hate winter because of the snow, slush, and darkness. But there's plenty to love about winter, even for people who rank it as the worst of the four seasons. Winter brings the holiday season, hot beverages, and curling up in your warm and cozy home on a cold day with a good book or TV show.
However, to curl up on those cold nights, you need your home to be warm and cozy. As temperatures fall, some homeowners notice that their home never feels comfortable and is always cold, especially in certain areas. These homeowners might be experiencing cold drafts throughout their houses, and many believe there's nothing that can be done to solve the issue, but they're wrong.
Cold spots in your house can drastically impact the level of enjoyment one experiences at home. If you are hit with a blast of frigid cold air every time you get up and remove a blanket and never really feel warm in your home even with the heat blasting, it's time to do something.
At Golden Windows, we want homeowners to feel comfortable in their own homes, and we understand that windows and doors play a vital role in that. In this post, we explore the causes of cold drafts and air leaks and how to locate, fix and prevent them. Let's get into it!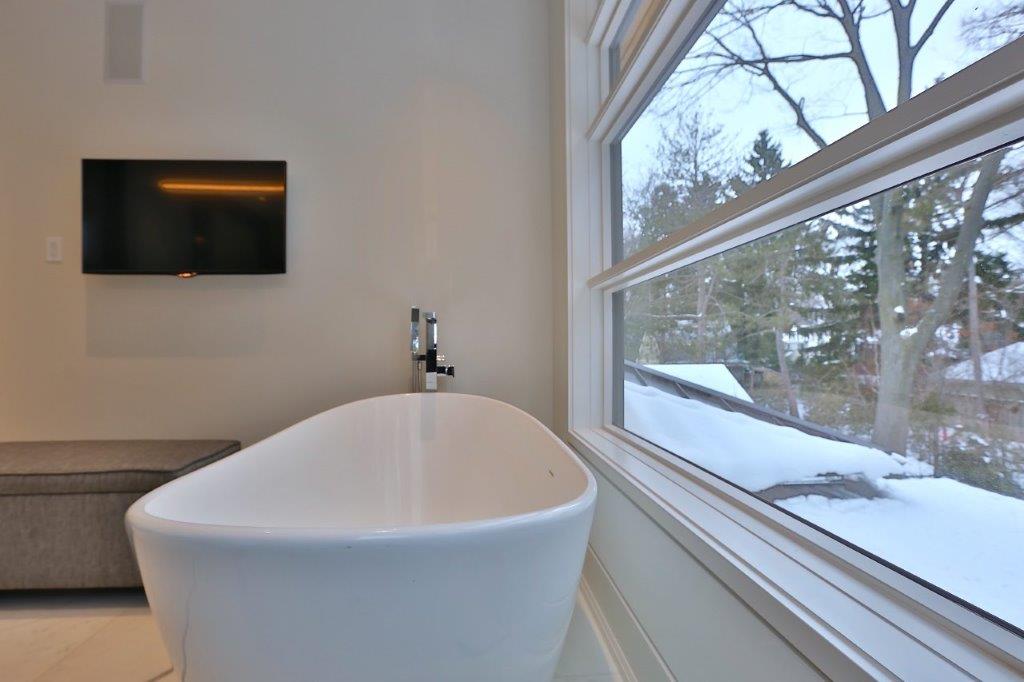 Why and How Cold Air Enters Your Home
Before we get into the solutions to the problem of cold drafts, it might be helpful to understand why they happen in the first place. When cold winds blow against your house, there's a pressure difference between the air indoors and outdoors, creating a suction-like effect. If there are gaps or cracks in your home, the warm air gets sucked out of your house through them while the cold air comes in, causing those cold drafts.
If you're wondering why this is such a cold weather-specific problem, the truth is, it's not. The gaps and cracks in your home still exist in the summer, but they are often less noticeable because of warmer air and reduced winds. However, they can still influence the temperature, albeit a subtler one, as they allow the cold air-conditioned air to escape.
If you've recently replaced your windows and none of the above reasons sound right to you, it's possible that your windows weren't installed properly. Improper installation can lead to gaps between the sill and the frame, operational issues, water leaks and damage, and of course, drafts, which is why it's essential to always work with expert installation services to ensure the job is done right.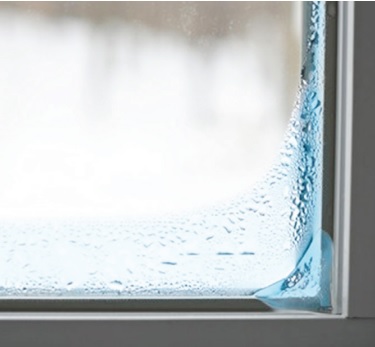 How to Stop Cold Drafts
Some homeowners may find that their entire home always feels chilly and uncomfortable, while others might notice this feeling only in specific locations. Whichever one you're experiencing, there are ways to find and fix the leak, as well as strategies to help prevent them from occurring in the future. Fixing these leaks can save a lot of energy and avoid unnecessary heat loss.
Locate the Leak
You can't stop cold drafts if you don't know where they are coming from. Gaps and cracks appear commonly in houses, especially around windows and doors, as well as in other areas, such as:
Outdoor faucets
Plumbing vents
Electrical outlets
Exterior corners
Chimney and fireplace dampers
Where the siding and foundation meet
Attic and attic hatch
So how do you tell where the leak or leaks are coming from? There are a couple of different tests you can use. One option you might want to consider is hiring a professional to conduct an energy assessment. A professional will conduct a blower door test. This will depressurize your house to identify leaks and areas with missing insulation.
If you would rather locate the leaks yourself, there are various ways to do this. First, you can do a visual inspection, carefully looking over those common areas for air leaks, both from the inside and the outside, for any cracks and gaps that you can address. Also, be on the lookout for areas that have previous weatherstripping and caulking to ensure that these are still fully in place and in good condition. The visual inspection can help to identify bigger gaps and cracks but may not be as helpful in locating smaller ones.
The next option is a DIY equivalent of the blower door test we mentioned earlier. All you need for this is a lit candle or burning incense sticks. When held in areas with significant leaks, the smoke will dissipate, and the burning tip of the incense stick will glow. When held near smaller leaks, the smoke will either move away or toward the leak. It's best to run this test on a windy day.
Stopping and Preventing Drafts
Once you've identified the areas where leaks are occurring, it's time to do something about them. There are several different solutions for stopping drafts. Depending on the situation in your home, a mix of several solutions might be the best way to eliminate drafts and discomfort in your house.
Caulking
Caulk is incredibly affordable and easy to use once you get the hang of it. It's a good idea to buy a caulking gun with automatic release to make the process easier, but it isn't necessary. Some tips for applying caulk include:
Apply during dry and warm weather
Remove any previous caulk
Hold the caulking gun at a 45-degree angle
Try to apply in a continuous stream without stopping and starting
It's also important to note that there are many different types of caulk that vary in recommended use, strength, and affordability, so look for one best suited to your situation.
Weatherstripping
While caulk is excellent for sealing gaps and cracks, weatherstripping is best used with moving components like doors and operable windows.
As with caulking, there are different types of weatherstripping, and it's important to use the right one for optimal results. If it's going to be used in a window sash, it must be able to handle the sliding of the windows. Good weatherstripping should have a good seal but not interfere with the movement of the door or window. Clean and dry surfaces before applying and be sure to measure twice and cut once.
Insulating Curtains
Window treatments aren't just there to block sunlight or increase privacy; they also help insulate your home. It might seem simple, but heavy curtains or drapes can work wonders at improving your comfort in your home. You can even go a step further and choose window treatments specially designed for superior insulation.
This shouldn't be the only solution you choose, as it won't solve the problem of cold drafts, but it can be a helpful extra layer of protection in addition to the other strategies listed here.
Installing New Windows
At a certain point, the previously mentioned strategies stop being effective. The cracks and gaps are too many, and the only long-term solution is to replace your windows entirely.
When living in cold climates like those experienced in most of Canada, including southern Ontario, strong consideration should be given to triple glazed windows. These windows are known for their high insulation performance, helping to keep your home comfortable and at the temperature you set it at. While our dual glazed window products will all be a considerable improvement to drafty windows, triple glazed has an extra chamber of argan gas, meaning it better resists heat loss and air leakage.
As Canadian window manufacturers, we know the value of having a warm and comfortable home to protect you and your family from the extreme weather Canadian winters can bring. Golden Windows offers dual and triple glazed windows in our GoldenVinyl®, GoldenClad® and Performer Patio Door product lines. The GoldenVinyl® and GoldenClad® triple glazed windows are both available in casement, awning and fixed styles and offer plenty of options for customization, as does our Performer Patio Door, including:
Choice of our standard colours: white, taupe, sable or black
Choice of 28 optional colours, or can colour match to an existing project
Narrow rail profile available for a more modern style
Four different Low E options, all include Argon gas
Multiple grille options, including grilles between the glass and simulated divided lights (SDL)
Choose from Colonial, Victorian, Muskoka or Custom Grille Patterns
And many more
As we mentioned earlier, window installation is critical to ensuring your windows perform as intended. No matter what type of window you get, ensure that you are working with experienced installers to get all the benefits of your new windows.
Maintenance
Care and maintenance is extremely important to ensure your windows stay in good condition. Different types of windows require different levels of care. Vinyl and clad windows are easier to maintain and just need to be cleaned with mild soap and water.
Wood windows, on the other hand, require a little more time and effort to keep them looking and performing their best. When this maintenance isn't performed, it can lead to bigger issues. This is why maintenance should always be a factor when choosing materials for windows and doors.
General maintenance should be done a few times a year, and good times to do it are in the spring and fall when you're doing other seasonal maintenance around the home. These seasons bookend winter, allowing you to find and address issues in the fall before the cold hits, and identify any damage that winter weather caused come spring. Conducting the air leak tests mentioned above and filling any gaps found with caulk is a great task to add to your list when preparing for cool weather annually each fall.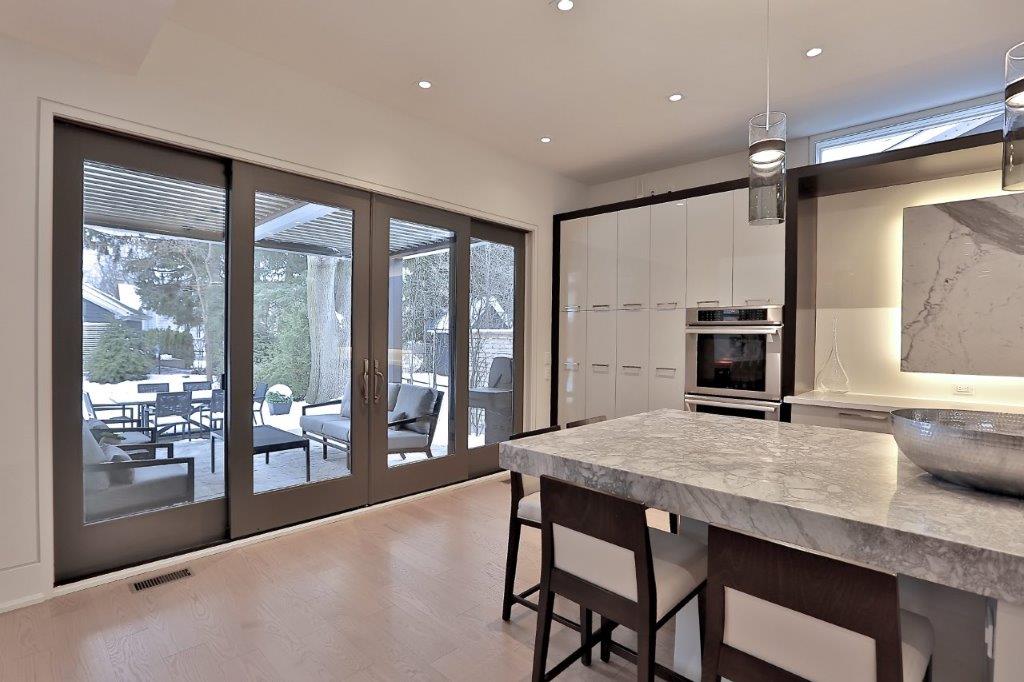 Why Winter is a Good Time to Get New Windows
If you've noticed a cold draft, looked for solutions and concluded that you need to upgrade your windows, you might think it's too late or too early to replace them and you'll just have to suck it up until it gets warmer. Many people believe winter window installation can't or shouldn't be done, but that's not true. In fact, in our blog about common window replacement mistakes, the season of installation didn't make it on the list. That's because it's never too early or late to get windows installed.
While fall and spring are the most popular seasons for window installation, winter installation brings its own benefits to the table. As it's the off-season, wait times are reduced, and there's more flexibility when scheduling your installation date.
At Golden Windows, we design and manufacture windows that can effectively withstand winter weather. If you're in the market for new windows, browse our selection on our website, stop by one of our showrooms or give us a call. We can answer all your questions, from what style would work best in your space to how to determine proper window sizing. We'll be happy to help you find the perfect window to meet your needs.