Image courtesy of Duimering Homes
Front doors are the focal point of a house. It's the first part of your home that visitors and guests see up close and the last thing they see before they leave. It must be in good condition and make a stellar impression.
It's also essential that your front door be a cohesive component of your home's overall style. It doesn't necessarily mean that your front door needs to be an exact match to your home's style, but it should complement the architecture and aesthetic.
There are many different options and styles to select from, and once you choose a style, there are many ways to customize your selection. As the leading window and door manufacturers, the Golden Windows team has plenty of experience helping homeowners make the right choice and are always willing to discuss your options.
If you're looking to replace your front door, you should know your options. In this blog, we'll talk about popular front door styles and features. We'll also discuss other benefits of getting a new front door, such as increased curb appeal, a high return on investment, increased security, and energy efficiency.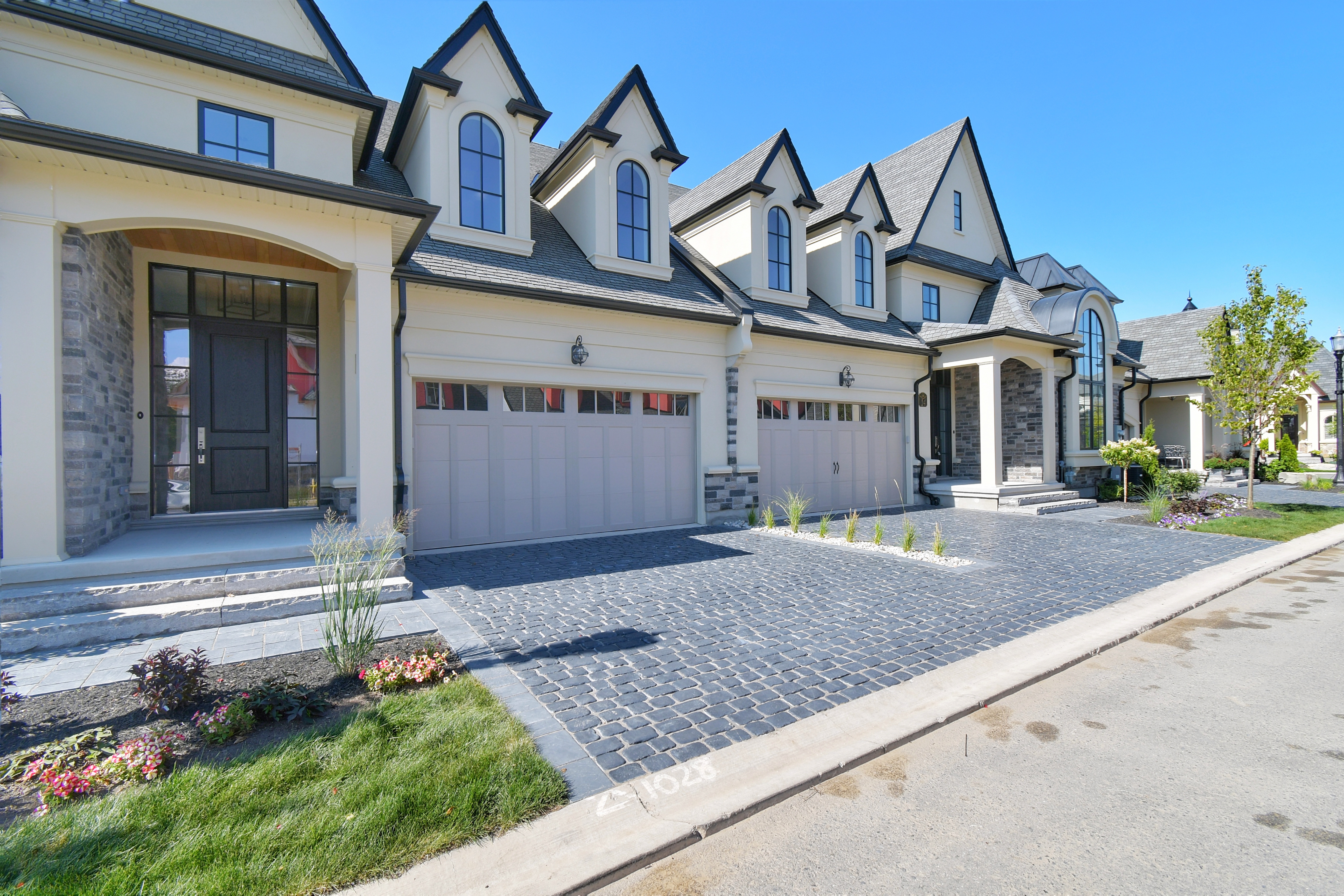 Popular Front Door Styles
Your front door style says a lot about you and your home. While you can go with something bland, there's an opportunity to choose something that goes along with or complements your style and the type of home you have. You can choose from more understated styles to something decorative and ornate or find something in between. Explore some of the most stylish entry doors and find the one that speaks to you.
Modern
A popular style for entry systems is a modern door. There's no paneling or moulding, but that doesn't mean they're plain. These doors are known for their small square windows running down the frame, often with three or five windows, but occasionally a full light pane of glass. This streamlined approach allows maximum light to filter into your home.
Ornate
It's easy to spot an ornate door as they're the ones with the most decorative elements. Ornate doors use decorative glass on the frame itself, making the entry appear grand. This style matches colonial and farmhouse aesthetics. Typically, ornate doors are three-quarters light, so approximately 75 per cent of the door is glass, available in various patterns like flowery, curved and geometric shapes.
Craftsman
The craftsman style is one of the most popular types of doors. Its use is not exclusive to craftsman-style homes, though. What marks a craftsman door is the raised panels in the centre of the door frame along with the top glass panels.
Solid
A solid door is exactly that – solid. It's simple and practical. Instead of being decorative, it's a solid piece of material without glass. This style provides maximum privacy and can still be attractive. The pattern of the panels can be customized.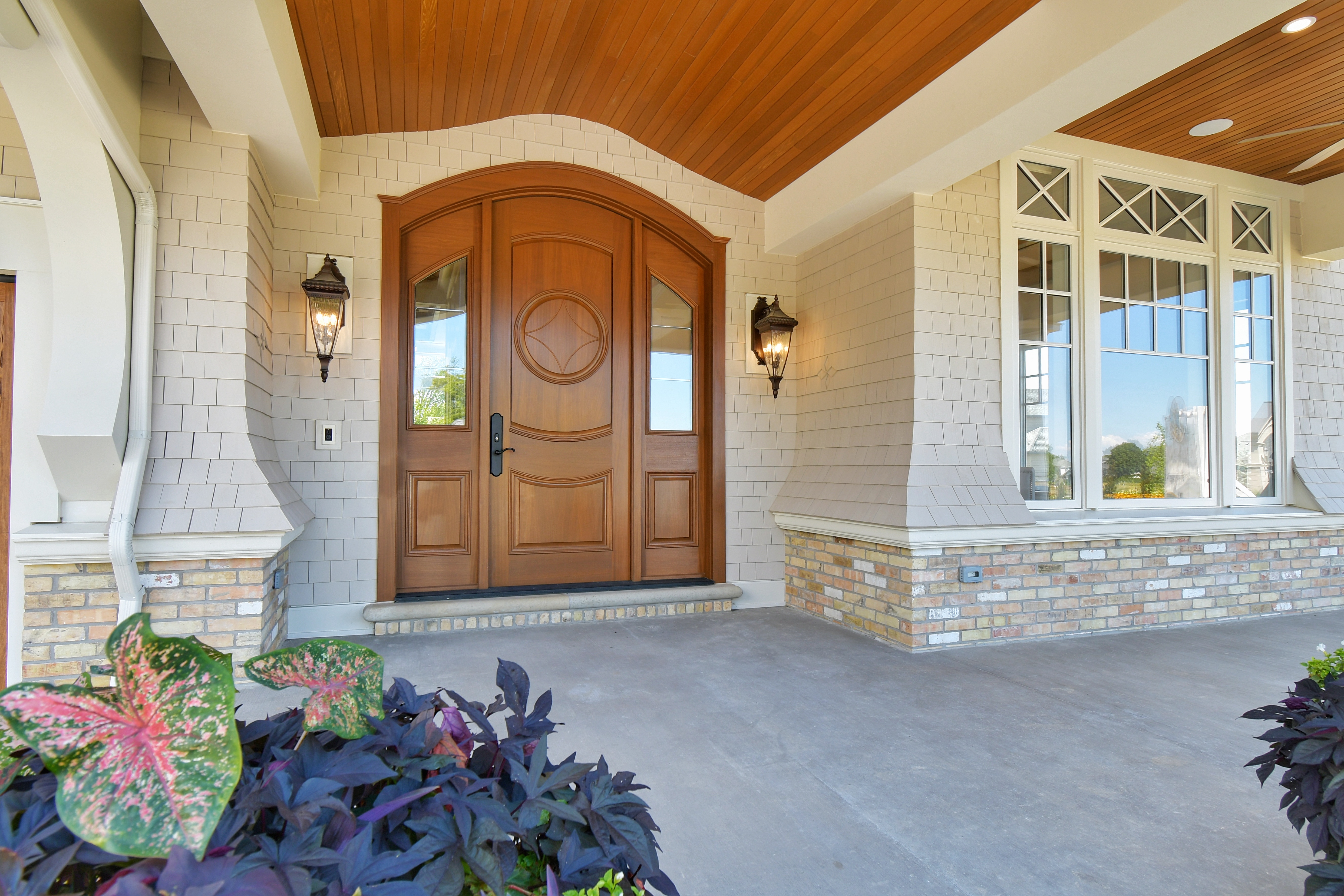 How to Customize Your Front Door
Golden Windows offers many opportunities for customization, making it easy to get the exact door you're looking for.
First, you can choose between our two signature entry systems: GoldenClad® and GoldenWood®. Our GoldenClad® entry system uses aluminum clad frames for a maintenance-free front door, with options of steel or fibreglass panel designs. Aluminum is an excellent option because it doesn't need to be repainted and doesn't rust. Steel panels are very popular for their affordability, durability, and security. Fibreglass is even more durable, as steel can be dented and scratched. Fibreglass can also be stained and made to look like real wood.
Our GoldenWood® entry system is a unique option that allows you to choose the stain or paint to better reflect your personal style or match the look of your home. This option comes with a wood frame with brick mould that brings the pinnacle of sophistication to your house.
Both systems have our GoldenGuard® sill, eliminating the need for unsightly door sweeps without sacrificing the drainage system built for the heavy rainstorms and snow melt that we experience in Ontario.
And when it comes to customization, both systems offer plenty of opportunities. We offer a full selection of custom grille options as well as tons of panel designs and decorative glass options from Masonite and Trimlite. No matter what type of home you have or are building, we have the right choice for you.
That's not all, though. When you choose a Golden Windows door, you have plenty of options, from the frame colour and door panel type down to the sidelite, glass, grilles, hinges, and hardware.
For colour options, you can choose from six standard frame colours, 28 optional colours or an unlimited number of custom colours. As for the panel, you can get one that is flush or choose from several panel options, including 1 Panel Arch, 2 Panel Square Top, 2 Panel Hollister, 4 Panel New England, 6 Panel, 8 Panel Parliament and many more.
For sidelite options, choose between all glass, kick panel, full lite panel, 3/4 lite panel and 1/2 lite panel. And for grille options, we can create custom patterns, or you can choose from the options we have available: Colonial, Muskoka, Victorian or 2" Horizontal.
The above just scratches the surface of the options to customize your new front door. There are options for Grilles Between the Glass (GBG,) Simulated Divided Lite (SDL), hardware, accessories, and glass. And, to fit your home just right, you can choose from several sizes and shapes.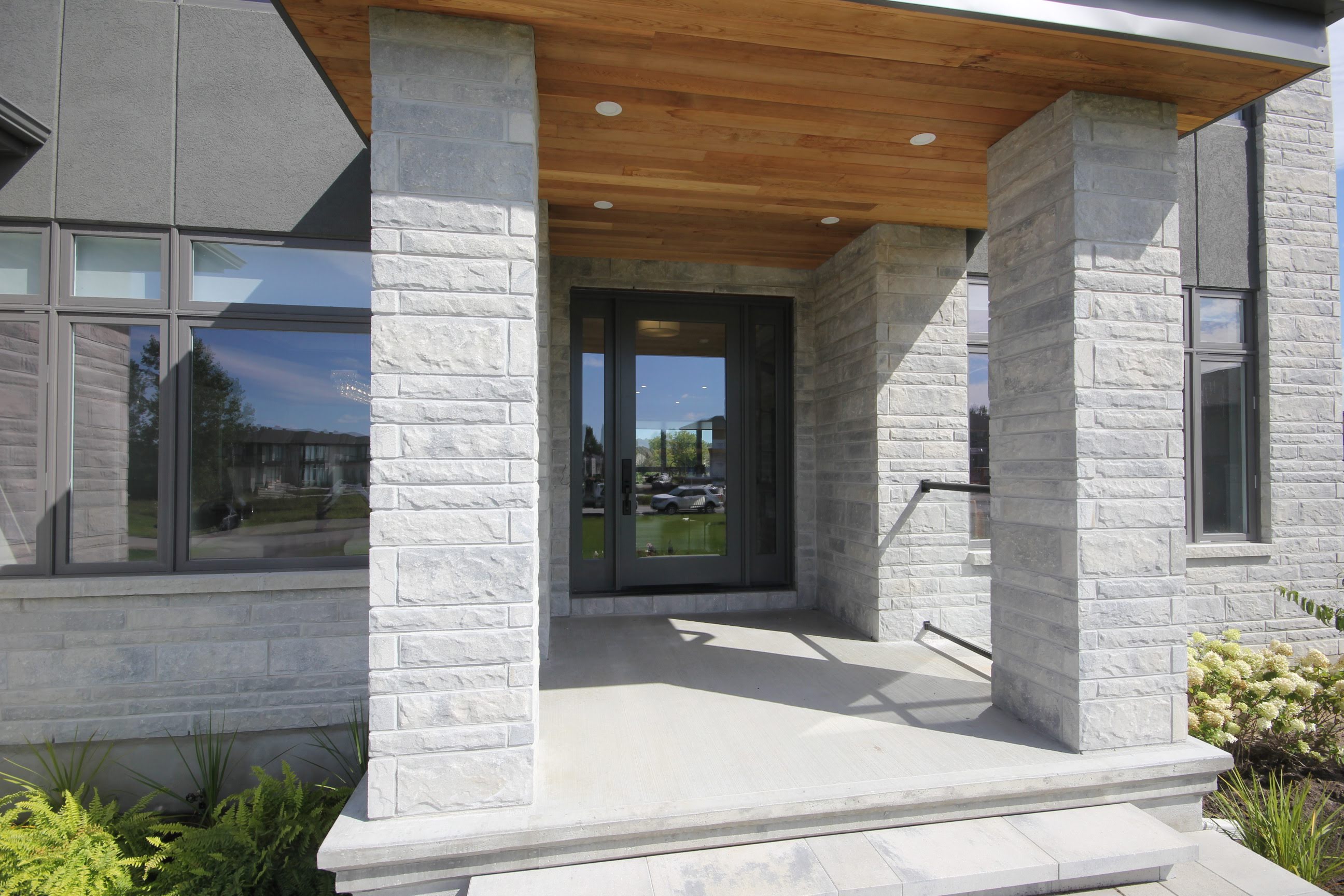 Benefits of Getting a New Front Door
The front door is the focal point of your home, but it also has a lot of other jobs. In addition to its instrumental role in creating the first impression, it's also essential to your home's security, value and energy efficiency.
It's easy to let wear and tear over the years pass you by. One day you wake up and realize how dated your front door is, that it's creaky, faded, peeling, warped or dented. Or a cold snap hits, and you realize that no matter how much caulking and weatherstripping you do, there are drafts around your front door. Air leaks are one of the common reasons doors are high on the list of fall renovation tips for your home.
A new front entry system is an easy way to address all of these situations. Whether your goal is to improve your home's energy efficiency or improve your home's curb appeal, a new front door from Golden Windows brings vast benefits. Let's dig deeper into these benefits.
Curb Appeal
Many homeowners have realized the importance of curb appeal when selling their home, but few realize how essential of a component it is whether you're planning to sell your home or not. Curb appeal is an expression of the pride you have in your home and a compelling way to enhance the overall aesthetic appeal of your neighbourhood.
One of the first things on the list for those looking to improve their curb appeal is the front door, as it's often the first thing people notice. A new front door is like a breath of fresh air to your home, and luckily Golden Windows has a variety of sturdily built front entry systems that are both stylish and functional.
One of the ways Golden Windows helps to improve your curb appeal is by eliminating the need for unattractive door sweeps while still incorporating an efficient drainage system with our GoldenGuard® sill featured on all of our doors. And our customization options allow you to get the precise look you're after, allowing you to complement your home's aesthetic and increase your curb appeal.
More Natural Light
Most people think of windows when we talk about getting more natural light in the home. While installing new windows is an excellent way to promote more natural light entering your home, it's not the only solution. A new front entry system can help.
Getting plenty of sunshine is vital all year round, but here in Canada, it's especially important in the winter. We need natural light to create the chemical reaction in the body that produces Vitamin D – an essential vitamin responsible for reducing depression, fighting off diseases, improving metabolism and strengthening bones. It has also been shown to improve your mood and regulate your sleep schedule.
Aside from its many health benefits, natural light is just a comforting feature in a home. It has a warming effect and makes a home look more spacious, inviting, and vibrant.
A new door with an ample window can help brighten your home. Our entry systems come with various options that give you the ultimate control over how open or private they are. Some prefer clear glass, while others opt for a decorative inlay. Either way, we're sure we can find a window design that fits your taste, lifestyle, and the architecture of your home.
Increased Home Value
Whether you're planning to sell or just always looking for an improvement that has a high return on investment, a front door will help to increase your home's value. An upgrade to your front entry system is one of the easiest and most effective ways to increase the value of your property. According to Home Advisor, an entry door replacement has a 74.9 per cent return on investment.
Installing a stunning new door promotes your curb appeal and grabs the attention of potential buyers, increasing the chances they'll stick around to learn more about your home. Seeing that you have a new front door installed and learning that it comes with elite safety and energy-efficiency ratings, they're more likely to pay what you want for your home.
For an even greater impact on the resale value of your home, consider a full replacement of all the exterior doors of your home. A complete upgrade of your front entry system, patio door, and garage door will help give your asking price a significant boost.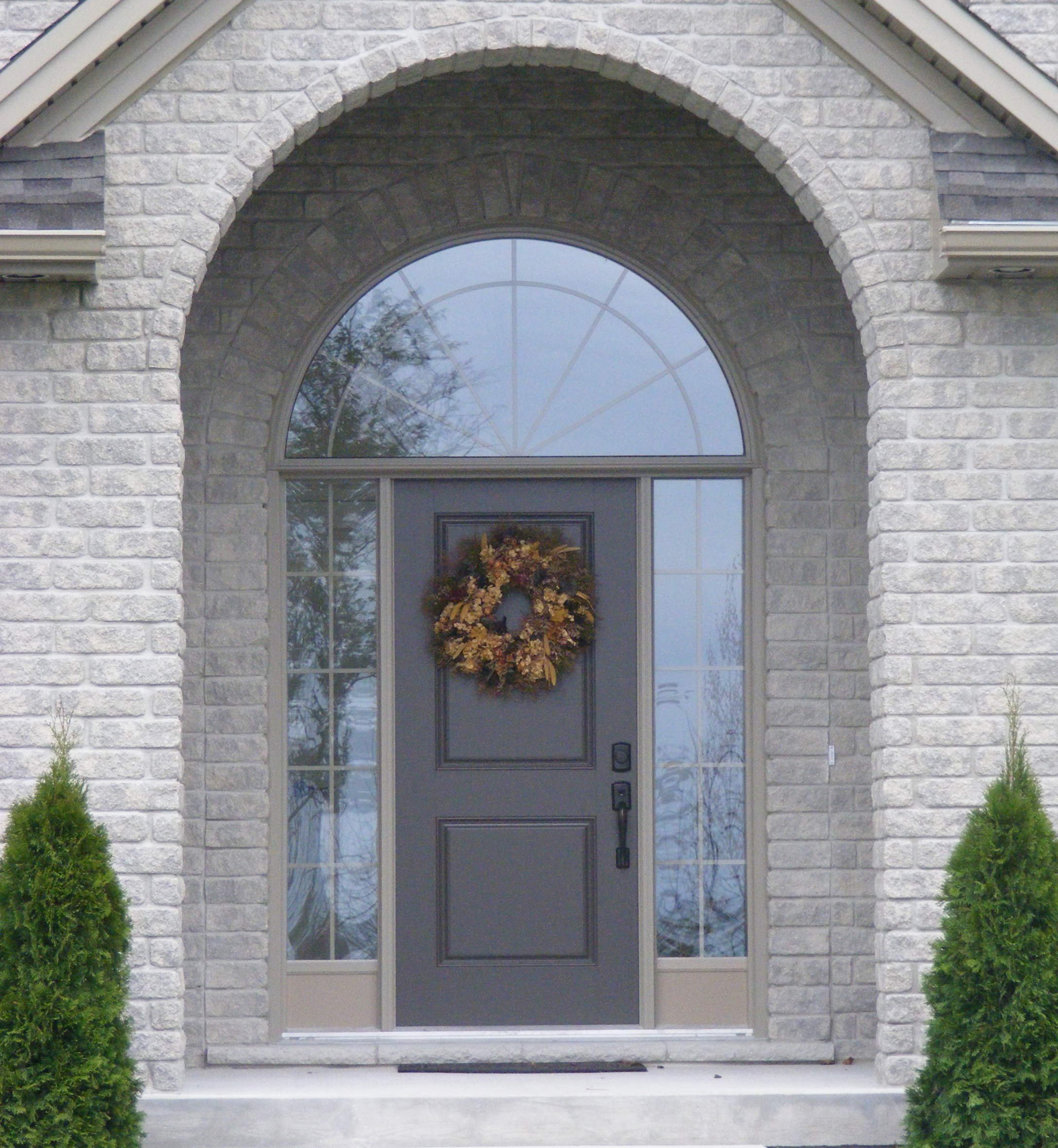 Increased Security
No one wants to think about the potential for their home to be broken into, but that's a part of responsible home ownership. Doors and windows play a crucial role in your safety, as they're the first point of entry for burglars hoping to smash and grab.
If your front door doesn't close or lock properly, it's essential to look for a replacement. Entry systems offered by Golden Windows are manufactured according to the North American Fenestration Standard (NAFS) to ensure they form a strong and resilient barrier to your home. Our multi-point locking system adds even greater security and comes equipped with a central deadbolt and two latch bolts to reduce the chances of lock-picking and forced entry.
When you click your lock into place, you want to have peace of mind that your family and home are safe and secure, and a well-built entry system can do that.
Improved Energy Efficiency
Climate change and environmental issues are at the forefront of many homeowners' minds these days. Consumers are increasingly looking to reduce their carbon footprints and conserve energy.
A terrific way to conserve energy is to switch to a new front entry system. A new ENERGY STAR® certified door is about 15 per cent more energy efficient than a standard door.
But how do you know if your current front door is helping or hurting your efforts to conserve energy? Critical indicators of poor energy performance are skyrocketing energy bills and drafts around your door.
If you've noticed you must run the air conditioning or heating much higher than usual to get the relief from extreme temperatures you need, that's also a sign. To be sure, you can do the candle test to find and identify air leaks in your home.
While you can caulk and weatherstrip to improve insulation, your front door will eventually need to be upgraded. Plus, an older, uninsulated, or solid wood door may allow heat to escape, even if the caulking and weatherstripping are in good shape. A new energy efficient entry system can help to reduce your energy bill.
All of our windows and doors boast an ENERGY STAR® certification, meaning all our products have been confirmed by Natural Resources Canada (NRCAN) to meet strict international efficiency standards. This ensures your door's insulation and glass panels are designed to retain heat when the temperatures drop.
Getting Started
Explore your options by visiting one of our showrooms in Kitchener, London or Kanata. Our showrooms feature a wide selection of windows and doors, so you can see with your own eyes what the colours will look like and test out the functionality yourself to better understand how the windows will look and feel in your home. We have showrooms conveniently located in London, Kitchener and Kanata, and our staff are happy to answer any of your questions or help you figure out which windows are the right choice for you.
If you already know exactly what you want, it's time to set up your ??front door installation service with our team.